Updating the check-in time for an early check-in on Virtual Key
In this section we will see how to change the check-in time inside the VirtualKey system on a confirmed reservation that has paid for early check-in. If a guest needs to check-in early or check-out late for a property that has an electronic lock we will have to adjust the times in our VirtualKey system.
Step 1: Go to "Virtual Key" and search for reservation.
https://host.virtualkey.co/welcome

Find the reservation for which check-in time needs to be changed. E.g. We searched for the reservation between Jan 23-24, 2019 in the name of Lou.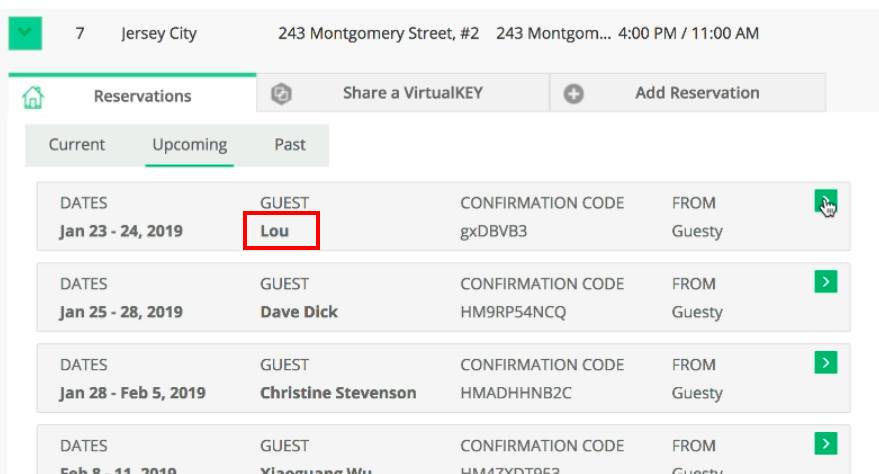 Step 2: Click on the right arrow present next to reservation.
Clicking on the right arrow will expand the reservation and show more details.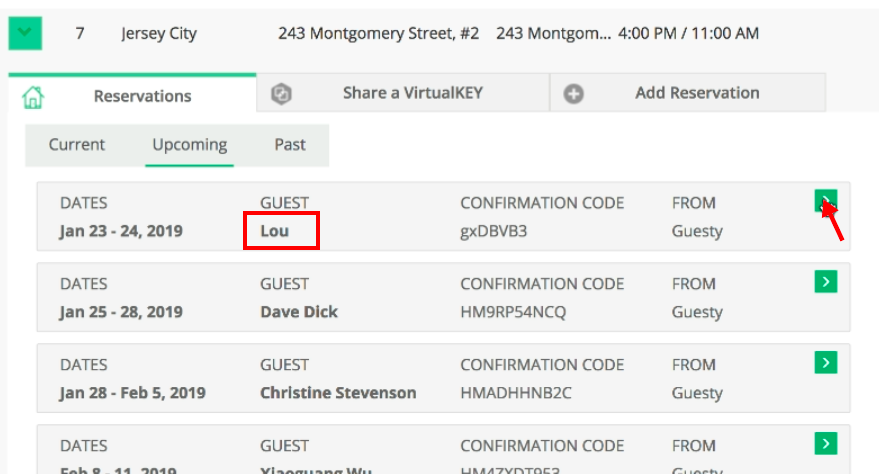 Step 3: Click on "Edit" icon present next to "Check-in" time.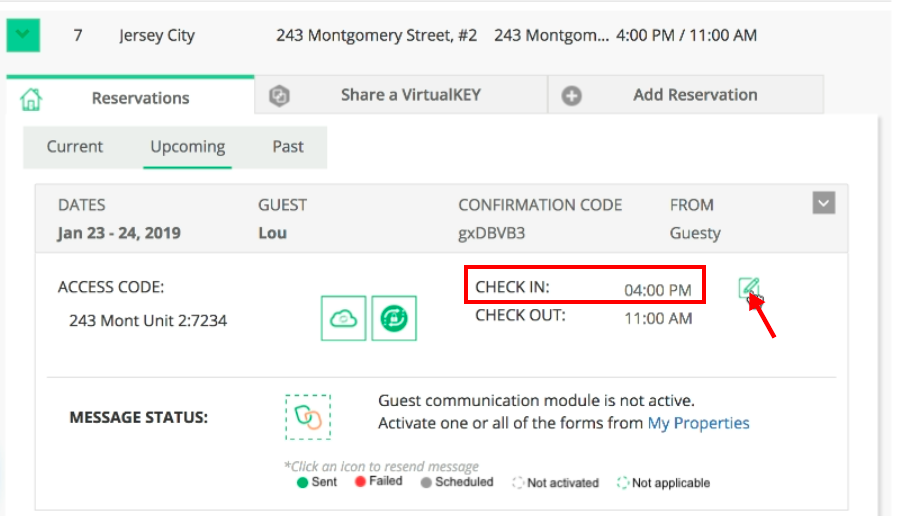 Step 4: Change "Check-In" time.
New Check-in time should be the time as requested by guest.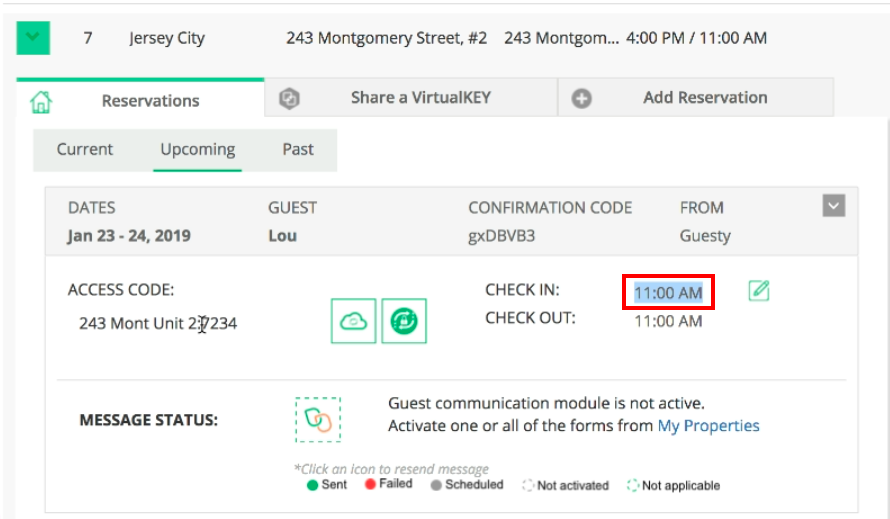 Step 5: Go to reservation in "Guesty" and add notes.
You should add a new about the changes done in "Virtual Key". E.g. "Virtual Key checkin/checkout time has been updated".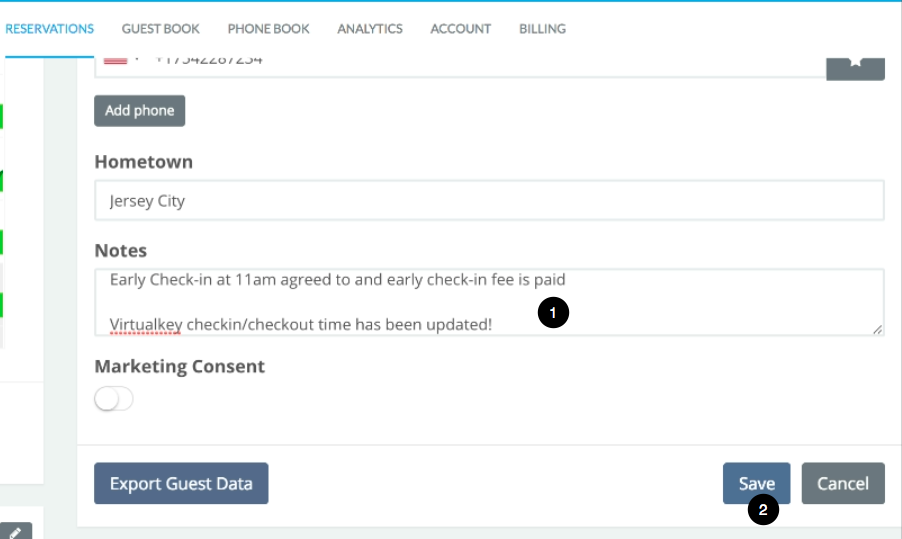 ---
---