Send a template document to e-sign
We can use the template feature on HelloSign to easily fill out fields for a contract or some other document and send that to a person for e-signature. We can set multiple signatures so that they can sign and we can counter sign.
Step 1: Click on "Templates".

Step 2: Click on "Use an existing template".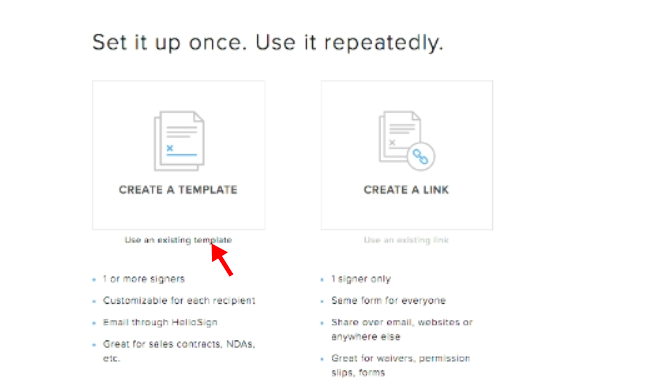 Step 3: Click on down arrow and then click on "Use Template".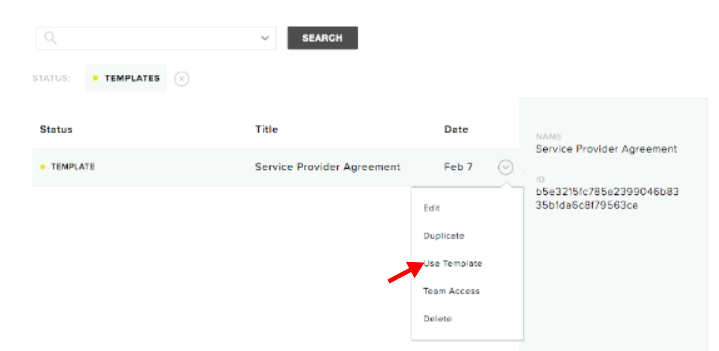 Step 4: Fill information on "Get your template signed" page.
Fill out all this information. After all the below information has been entered, the document will get populated.
Who needs to sign ? - Enter the info of both parties who need to sign.
Ordered Request - This means the document will go to one person to sign before other. If you want to send it to both the people at the same time, uncheck the box.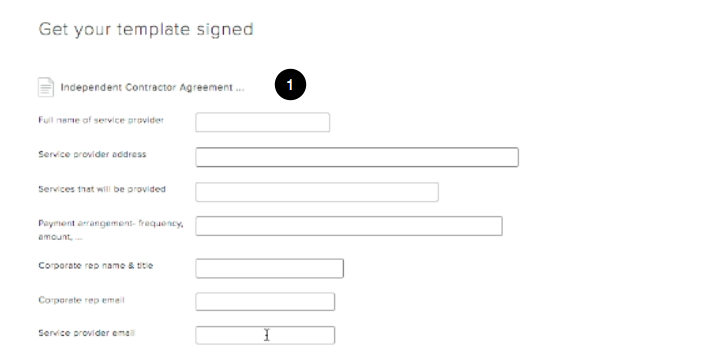 ---
---