Check-In Instructions - 243 Montgomery #3
Please Read this Important Document Before Checking In
There will be 2 codes in your check-in instructions email.
The first code is the Building Door Code.
The second code is the Apartment Door Code.
Please find these codes in your check-in instructions email before attempting to check-in.
Step 1: Find Building Entrance
Locate the Building door depicted below at https://goo.gl/maps/kXhG56DXhV82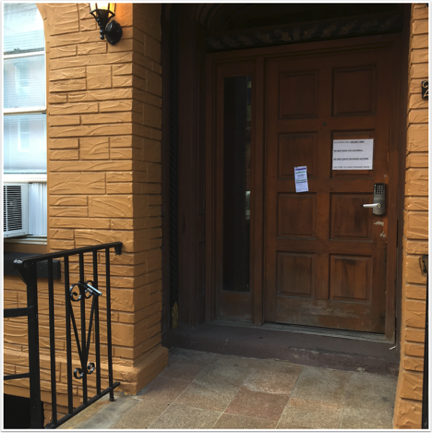 Step 2: Open Building Door
Locate keypad on front door of the buildilng
The code for the building was sent separately, The code is 6- digits
Step 3: Open Second Building Door
The second building door sticks sometimes
Just push hard on this door and it will open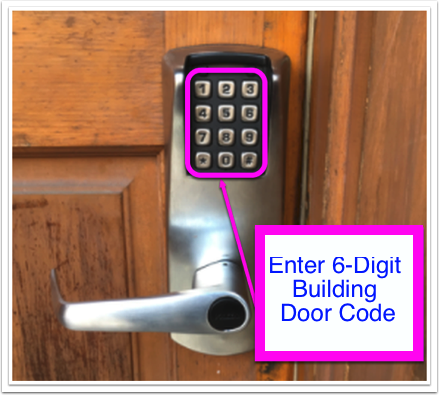 Step 4: Find the door to Apartment 3
Your apartment is 2 flights of stairs up from the building entrance.
Your apartment is labeled "3."
Step 5: Open the Apartment Door
Find the Unit 3 door on the third floor (depicted in the photo below)
Enter the code to your apartment door to unlock
The code should be the last 4 digits of your phone number
Press the check button to unlock (lower left hand corner)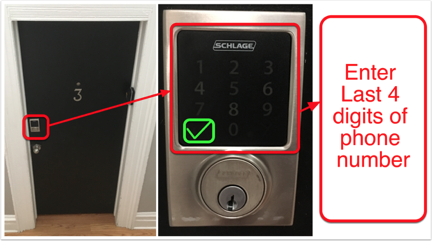 Step 6: To lock the door when you exit use the the same code
To lock the door when you leave the apartment for the day use the same code!
Step 7: Enjoy your stay!
---
---