Front for hiring
Introduction
We will be doing email screenings of the candidates in Front.
Team Inboxes
Candidates will be added to different inboxes. E.g. If we are hiring for a specific city or area, e.g. Arizona, the job applications will go in Arizona inbox.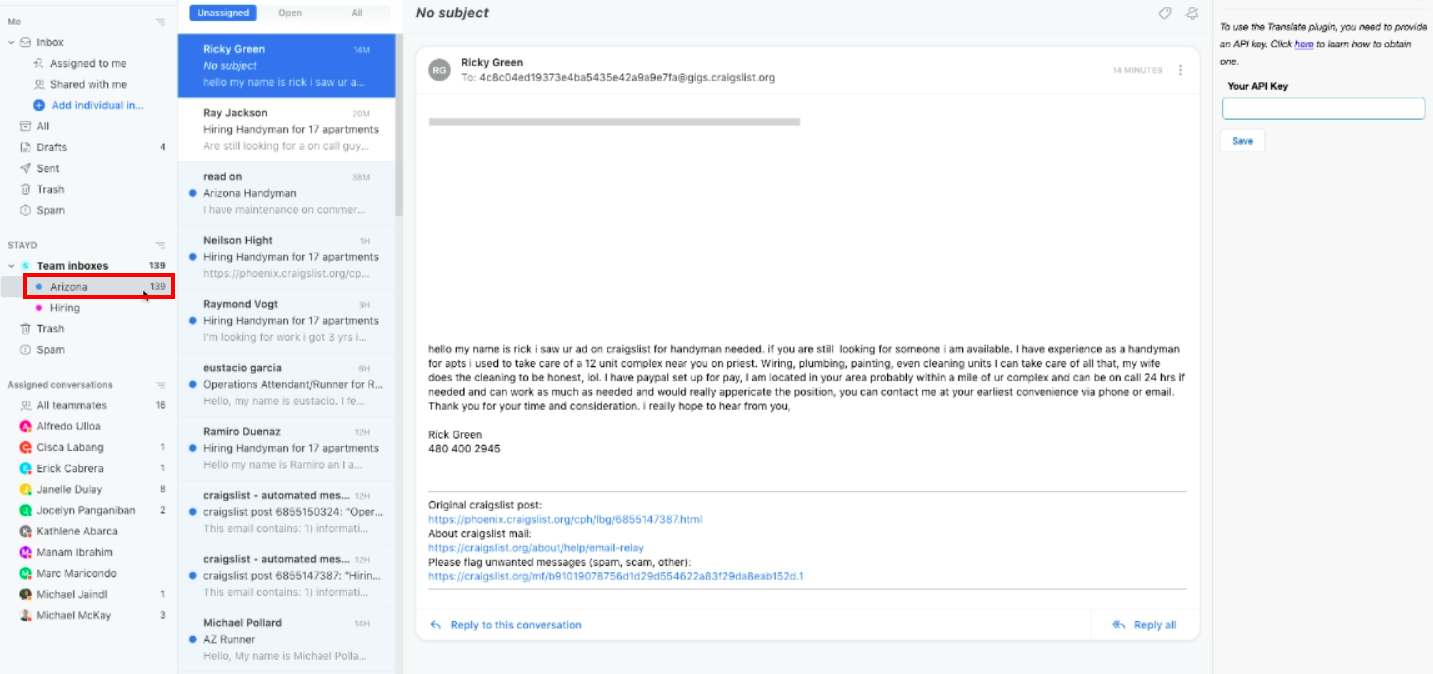 A lot of applications will come through the hiring sites directly. Sometime emails coming from the hiring sites will go to "Hiring" folder, while other time you may have to check on the hiring website.

To email to the candidates who are coming from the hiring sites where we didn't receive an email, you can click on the compose icon to create a new email.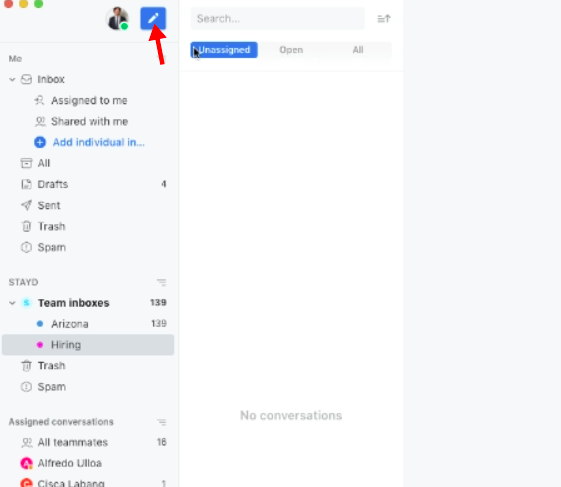 Enter email/details and send to the candidates. Make sure the from field says hiring@hihoward.com.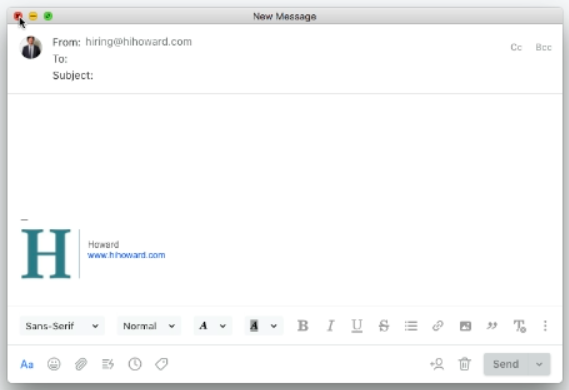 Canned Responses
You can respond to an email by adding saved responses as well. Since we will be asking same questions to all the candidates for a specific position, we save the questions in form of responses and use them later when we respond to emails.
Click on the "Canned responses" icon present below text box.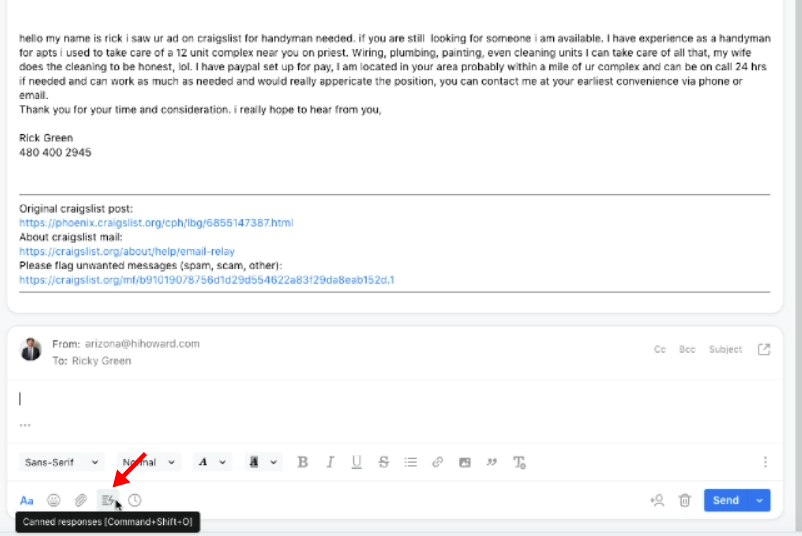 You can either select a canned response from the list or create a new response by clicking on "New canned response" to ask the screening questions.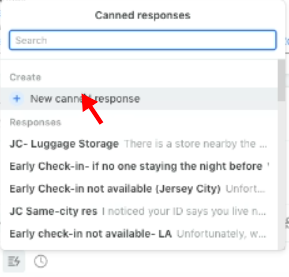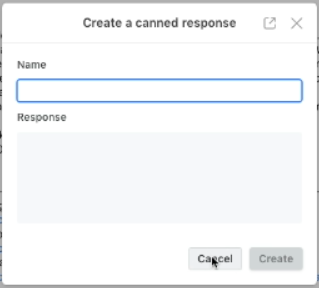 Comments
Comments added to the emails are internal and will not be sent out to candidates. Only our team will be able to see comments.
You can add comments to email responses. These notes can be transferred to and used in Asana to help in a candidates hiring process.

You can tag other users in comments. If you are unsure about a candidate and want the team to review the candidate before you schedule a Skype interview, the easiest way is to tag the person from team in the email. Tagged person will get a notification and can comment back.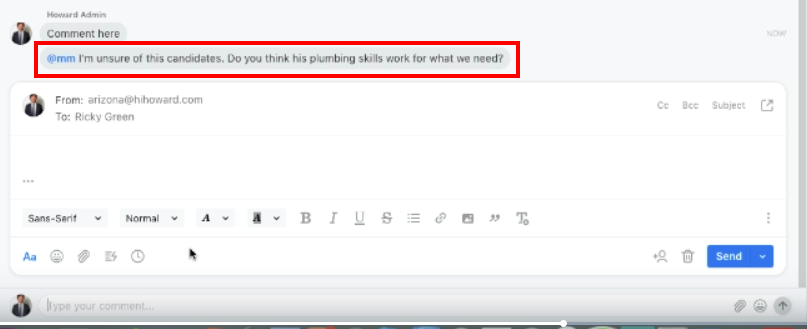 Assign
If the candidate passes the initial screening, we can assign the email to the person who will be conducting next round of interview.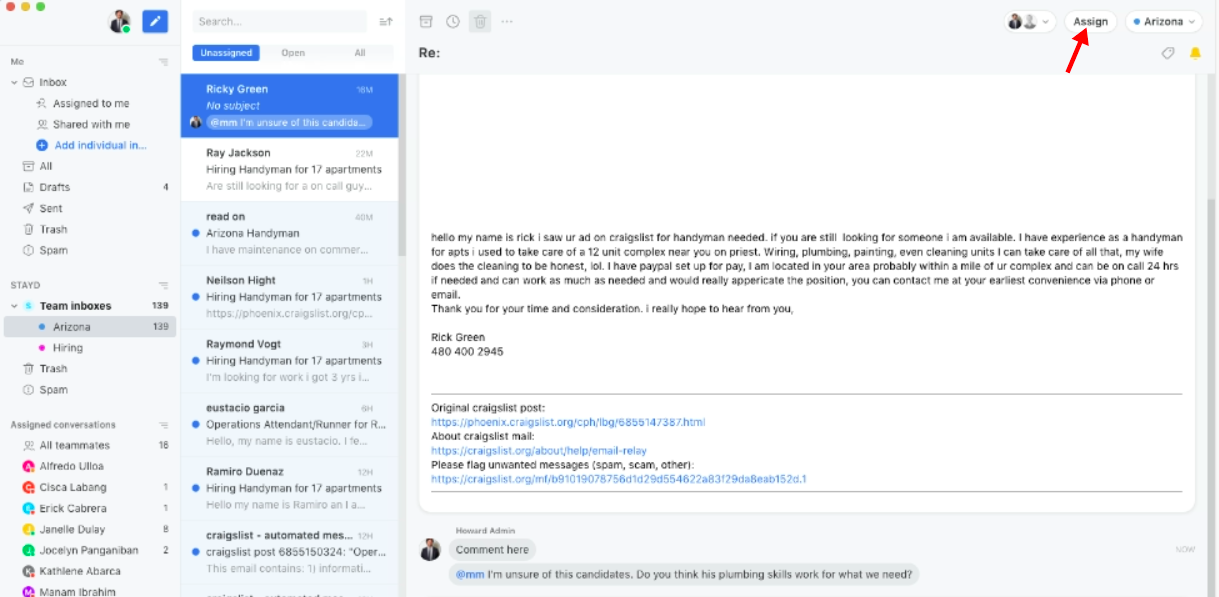 Select the person who will be taking next round of interview.
A notification will be sent to the peson you assign the email to. This email can be seen in "Assigned to me" folder in "Inbox".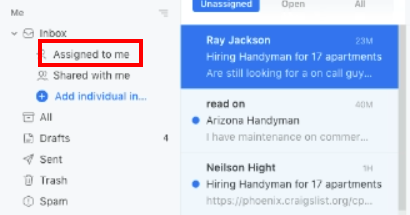 ---
---