Creating regularly scheduled Properly jobs
In this section we will see how to create regularly scheduled Properly maintenance jobs. These jobs will go out automatically based on the rules you set.
Step 1: Go to "Cleaning and Maintenance" section and click on "Regularly scheduled maintenance".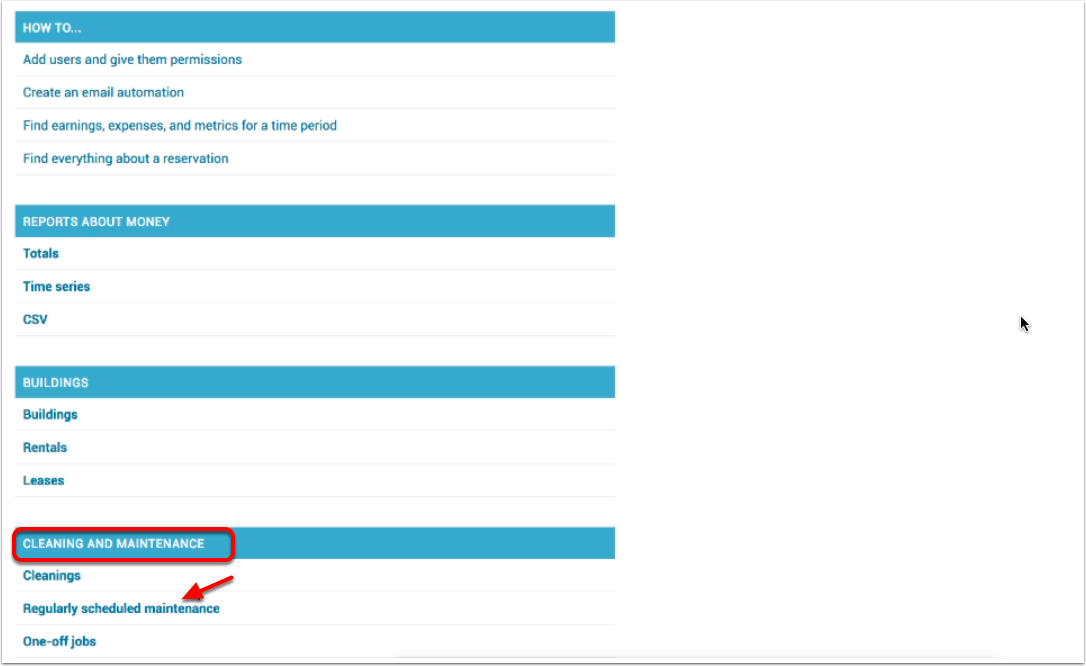 Step 2: Click on "Add repeat config" button.

Step 3: Add configurations for the job.
Title - This is what the service providers will see on Properly when the job goes out for them. Use a title that the service providers can recognize and understand what the job is about (for example "Every 60 days apartment maintenance)"
Property rental - Select correct property
Work type - Should be set to the group whom you want the job sent out to (E.g. Maintenance). There may be multiple people assigned to that group and building. building and the job will be sent to all of them. The first person to accept the job will get the job.
Checklist link - Paste the link to checklist from Properly. To get the checklist link, follow these steps -
Go to Properly and navigate to specific property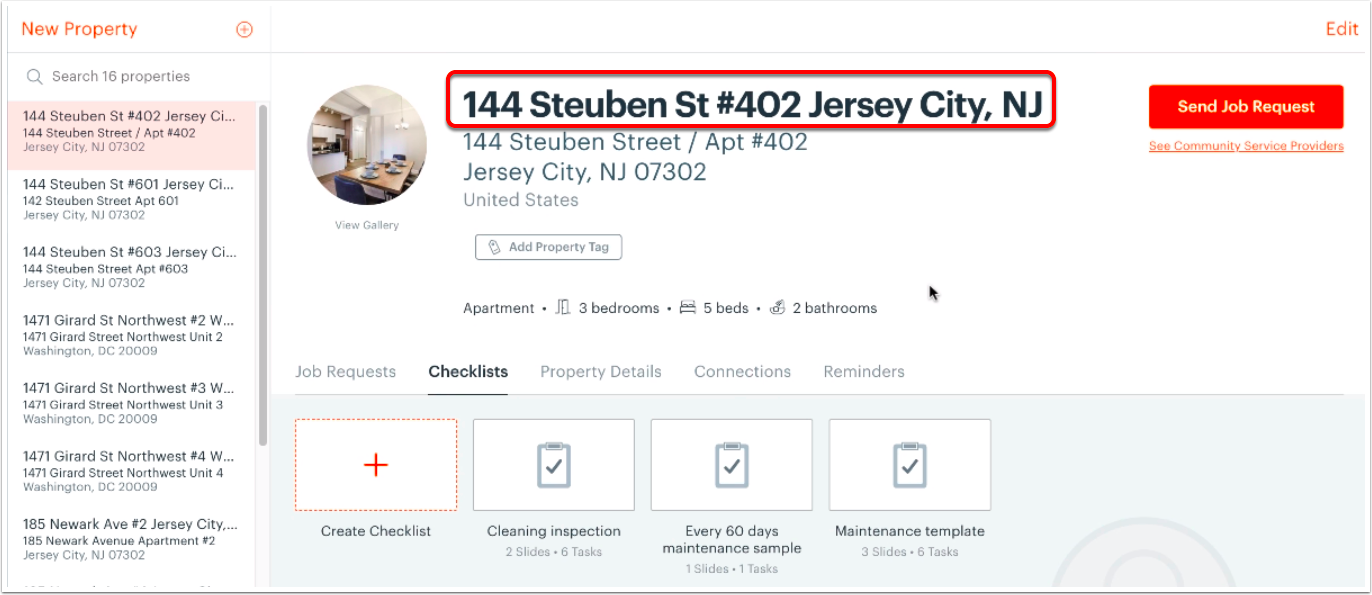 Click on "Checklists" tab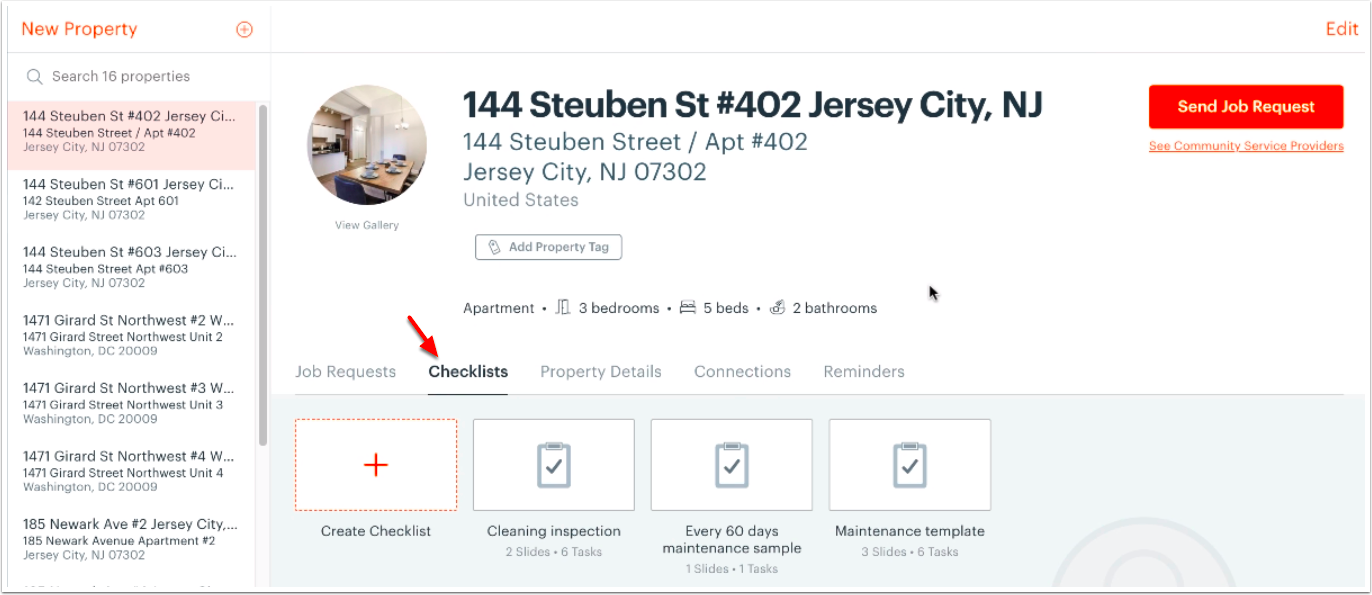 Click on any checklist to select it (In our example we have selected "Every 60 days maintenance sample")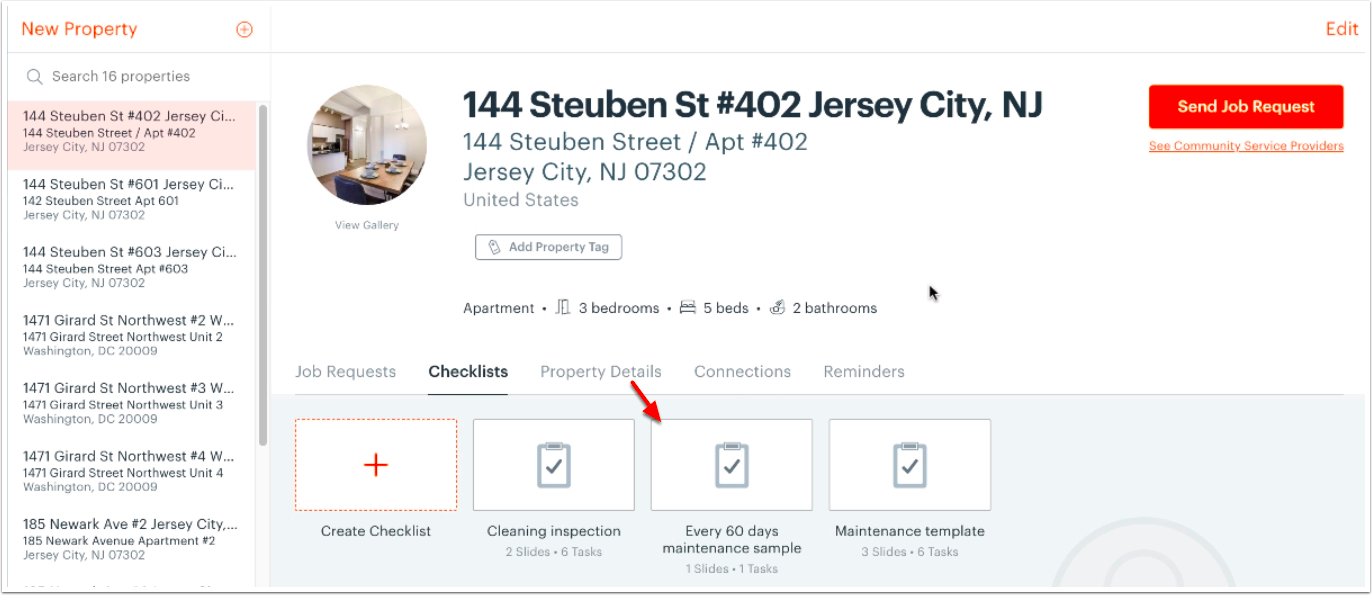 Scroll through and make sure that the checklist is correct.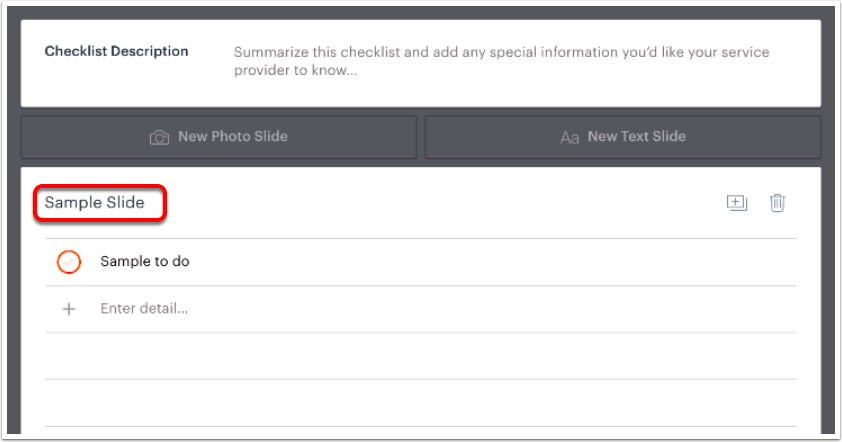 Copy the link for checklist.

Days between jobs - Set number of days required between two jobs (It might take a little longer than the number of days set, for example 60, since it waits for the guest to checkout. If there is no checkout at day 60, it will wait for the next checkout (which can happen on day 65 or 70) to schedule the job
Send days in advance - Set number of days in advance that you want the job to go out. In our example we have set it to 3 days, which means the service provider will get a notification on the Properly app 3 days before the job asking them if they are available for the job
Time - Set time at which the job should start at
Very first job - When should we try to schedule the very first instance of this work?
Expected duration - How long do you expect this job to take?
Vacant night required - Check this box if the job requires a vacant night to complete
Message - Any other detail which you want to add. Service providers will receive this along with the job
Save - Click on Save to finish setup. Upon saving the job will start going out based on the schedule



---
---