1471 Girard #4 - Apartment Details
Welcome!
Welcome to our gorgeous penthouse suite with a sprawling and airy layout. The comfortable beds and couches are complimented by tasteful interior design and state of the art appliances for a complete experience that will satisfy both vacation and business travel. Located in prime Columbia Heights, you will be close to wonderful restaurants and cafes. The Columbia Heights Metro stop is a 7 minute walk from the apartment. This unit features washer and dryer, high speed internet, and a rooftop deck.
​1471 Girard St NW Unit 4 Airbnb link
Things to Note:
This apartment is duplex, it occupies two floors.
Bedroom #1 is a master bedroom on the first floor of this apartment, it has the most privacy and has an en-suite bathroom with a double-sink and vanity.
Bedroom #2 is upstairs and connects directly to the roof deck, it has less privacy and is directly exposed to the ceiling of the living room below. Bedroom #2 can be made more private by sliding shut the frosted glass walls that separate it from the airspace of the common areas below.
Room details: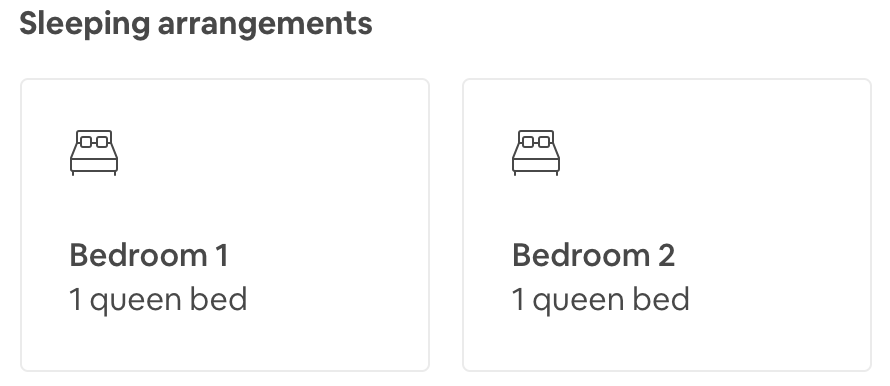 Living room -
Smart TV with Netflix, Coffee table, large couches
Kitchen/Dining-
Refrigerator, stove, oven, microwave, coffee maker, coffee and tea selection, kettle, plates, mugs, bowls, utensils, pots and pans, cutting board kitchen island and 4 bar stools, solid wood dining table that seats 8
Bedroom # 1 (sleeps 2)-
large bedroom featuring a queen bed with comfortable memory foam mattress, en suite bathroom, desk, closet and dresser
Bathroom #1-
large walk-in shower, 2 vanities and sinks, extra towels
Bedroom #2 (sleeps 2) -
medium bedroom featuring a queen bed that folds up with comfortable memory foam mattress, closet and dresser and en suite bathroom
Bathroom #2-
en suite of the lofted master bedroom (upstairs) with a large walk-in shower. Also has shampoo, conditioner, soap and extra towels
Bathroom #3-
Just outside of the dining room, it contains a sink, mirror, toilet and tub/shower along with shampoo, conditioner, soap and extra towels
Checkin Details
To check into the apartment you need only enter a 4-digit code into the keypad on the Schlage lock of your door.
If this code fails for some reason, there is a backup code as well as an emergency key in a lockbox on the property.
See the full checkin instructions for more details
Wifi
WiFi Name: Stayd
WiFi Password: travelwell
If the internet has gone out please let us know, we will try to reset it remotely.
Do not troubleshoot any physical parts of our system (router, modem, WiFi extender) without being instructed to do so.
The internet in this building is connected via a Google WiFi Mesh network.
The mesh network is made up of several nodes, these are white, cylindrical and have a strip of light around the middle; please do not ever unplug these.
Trash
We prefer you leave this tied up neatly for our cleaners to take away after your departure. However if you are a longterm guest or you prefer to dispose of it immediately you may place some in the bins on the porch of the building. If you put anything in the bins you must let us know (phone call, SMS, email etc) so that we know to have it emptied.
You can also take the trash to the bins behind the building where the reserved parking is. You will have to walk through your bedroom to access this area.
Laundry Info
This property has a washing machine and dryer located inside the apartment for your convenience.
They are in the closet directly opposite the hallway bathroom near the dining table.
Detergent and softener are in the washer/dryer closet.
Please do not operate these machines during quiet hours, they can disturb other guests below you.
Amenities
WiFi

Stayd, travelwell

Laptop Friendly workspace

The dining table and chairs are very comfortable as a work station

Iron and Ironing Board

In the closet opposite the kitchen (or another closet in the apartment)

Washer and Dryer

Free, no detergent available, in closet opposite kitchen and facing dining, table

Essentials

Towels, bed sheets, soap, toilet paper

Bathrobes

There are robes available to our guests hanging from hooks in the bathrooms. Please be careful with them and leave them behind when you checkout. Any missing robes will be charged to the guest's account.

Heating and Cooling (AC)

The thermostat on the hallway leading away from the kitchen controls both the heating and cooling. See this manual for more info on how to operate: <link to manual>

Bathtub

The apartment has one bathtub, it is in the hallway bathroom.

Parking

There is a free reserved space for guests behind the building (only one). For additional info see article on parking.

Kitchen

Area to cook a basic meal

InSinkerator

The kitchen-sink has a trash disposal mechanism built into the drain so that you can dump food scraps into if after cleaning up your cooking adventure. Please try to utilize the trashcan more than the insinkerator if possible to increase its lifespan and protect our plumbing.

Stove/Oven

State of the art (comes with several range options and built in thermometer for gauging food temperature

Coffee Maker

Standard

Cooking Basics

Pots and Pans, utensils, trivets, oven mits, knives, spatula, baking sheets

Dishwasher

High quality, please be careful with it

Microwave

Above stove with built-in extractor to keep the apartment smelling fresh even while you cook

Refrigerator

Large double door with bottom freezer. Beautiful.

Bedroom essentials

Pillows, Blankets, Sheets,
Hangers, Dresser, Queen Size bed, nightstands

Bathroom essentials

Soap, Shampoo, Conditioner, Sink, toilet, Shower or tub

Security

The building has a burglar alarm and an intercom system so you can see who is at the front door without ever unlocking your apartment door.

Safety

The building is outfitted with Smoke/CO detectors in every room and a highly redundant set of alarms. There is also a first aid kit and fire extinguisher in case of injury or fire.
The Neighborhood:
Generally: Washington, District of Columbia, United States
More locally: Columbia Heights
Feature: hipsters · target · wonderland · meridian pint · luxury apartments · pet friendly
Getting around
Traveling to the National Mall is easy by metro from the Columbia Heights Station, which is a 7 minute walk from the apartment.
See our article on transportation for more info.
Departure checklist
Bag and tie up your loose trash.
Close the apartment door.
Thanks for staying with us, please come back again!
Safe travels
Known Issues
Loud Washing Machine
The washing machine is very loud on the high speed portions of its cycles. Don't be alarmed if this happens but please try not to use the washing machine between the hours of 8pm and 8am out of respect to your neighbors
Bedroom 1 lets in light and sound
Bedroom #1 has moveable sliding doors made of glass and steel.
Once pulled out fully these isolate the room from the living room and common areas for privacy.
However due to their low opacity they let some light in, and due to the gap under the doors they let in noise from the common areas.
If one of our guests is attempting to sleep in this room while their traveling mates are having a lively experience in the common areas they may find it difficult to sleep due to the light and noise coming from those areas.
Bedroom #2 (Master) feels insecure because of door to outside
The master bedroom has a door that leads directly to the back of the building.
This is the area where parking is reserved and where you can find the building's trash disposal area.
It is a glass door that lets in a lot of light and it may make some people feel uncomfortable.
The area is very secure, the door is sturdy and the building is outfitted with a burglar alarm.
---
---