Reply vs Comment- When to use each
This article explains the difference between a reply and a comment in Front.
Reply
A reply is a message that is sent to the guest
It will be sent on the same channel that they initially sent their message. E.g. if they sent an SMS, the reply will go to their phone as an SMS
Step 1 to reply: Click "Reply to this conversation"

Step 2: Type your message in the box and click "Send"

Comment
Comments are internal and only seen by the STAYD team
You can use comments to discuss with the team before replying or keep notes on a situation
Step 1: Click the "Type your comment" box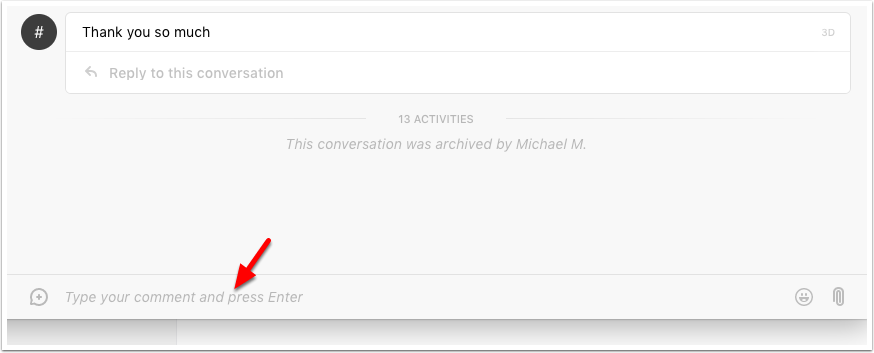 Step 2: Type your message and hit the enter button to send

---
---