1471 Girard St DC - General Building Information
This document is intended for virtual hosts to orient themselves when working on matters related to management of this building.
Contents should only be shared with specific guests, the link is never meant to be shared with guests.
Parking:
For more parking info see the dedicated parking article for the individual units.
The building has room for 2 large parking spaces behind the building.
The left-most parking position is reserved for Unit 1, the garden-level apartment.
Directions to On-site parking:
From the street address of 1471 Girard St NW:
Drive (or walk) down Girard St NW toward 15th St NW.
Turn right onto 15th St NW.
Continue down 15th st for approximately 115 ft (35 meters) and then turn right into the alley behind the building.
The following photo is of the path described above.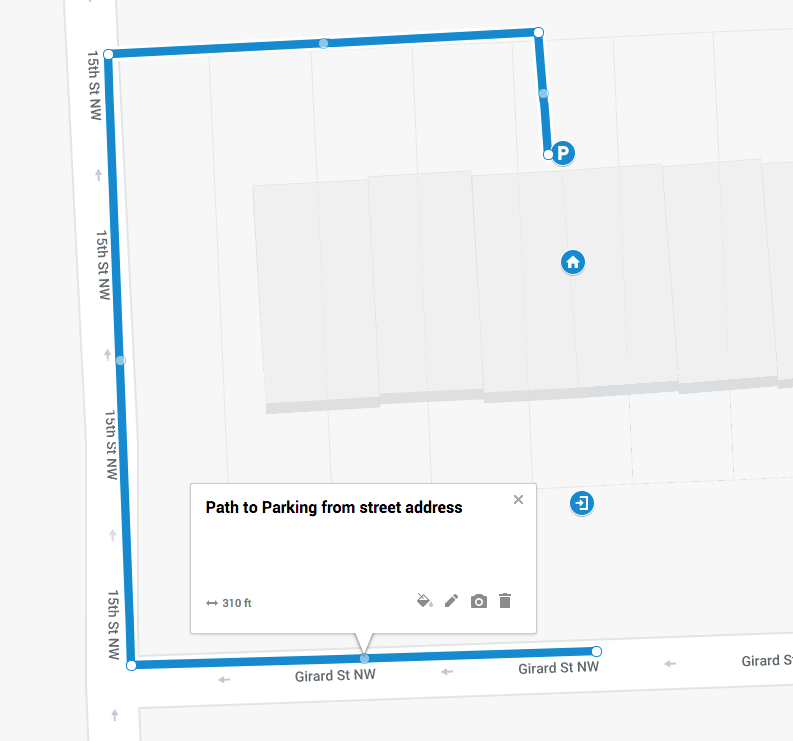 The following photo is of the back of the building and parking area.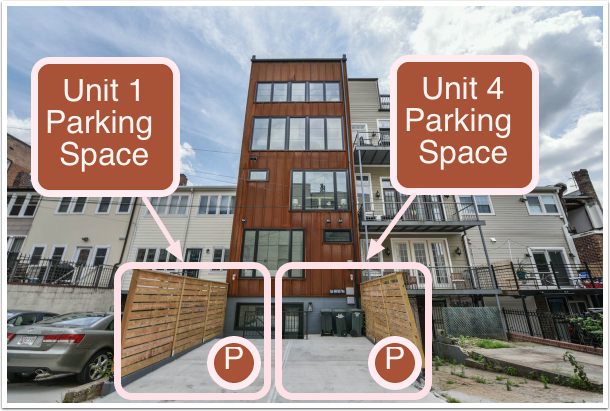 Building access (stairs, locations etc):
Type of building: Townhouse. This building is a walk up. It requires the use of stairs for every apartment within and has no elevator.
Unit 1 is a garden level apartment, meaning that a portion of the unit is below street level. In this case 3 vertical feet of the apartment (which is has ceilings that are approximately 9' tall) are below street level.
Units 2-4 are above ground.
Unit 4 is consider a lofted duplex. This means that it is two levels and that a substantial portion of the apartment (the living room, common areas, and dining areas extends through both levels. The result is very high ceilings and an airy layout.
Unit 1:
It has a private and separate building entrance with separate stairs in front of the building.
You do not need to access the porch of the main building to access the apartment.
To access the entrance from the street take 3 steps up to a landing then another 4 steps down to the right to a landing and another 3 steps to the apartment entrance. The entrance is a glass door
It also has direct access to the parking spaces in the back.
Units 2, 3, and 4...
...have a separate main building entrance on the porch.
Porch Access
Ascend 3 steps to the landing below the porch and then another 9 steps to the porch for a total of 9 stair steps.
Unit 2
Unit 2 is the ground level apartment and requires no further steps. The apartment entrance door is directly to the right after entering the building and to the right of the mailboxes.
Unit 4 and Unit 3
Entry doors are adjacent to each other on the same landing.
The landing is 17 steps from the building entryway.
The unit 4 door is on the left and the unit 3 door is perpendicular to it and to the right.
Unit 4
After entering unit 4 there is another 17-step flight of stairs up into the apartment.
---
---