How to handle an invalid CC for a reservation in guesty
In this section we will see what to do in case of an invalid credit card for a reservation. This situation can arise because the credit card information may have been entered incorrectly. We need to call the guests and tell them that we need to enter the card information manually
Step 1: Click on "Financials" tab.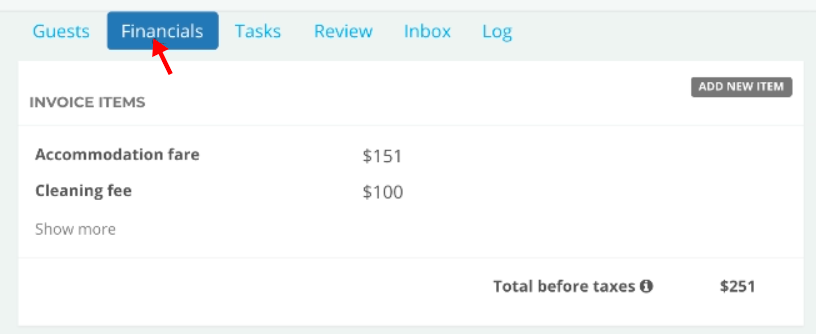 Step 2: Go to "Payments" section.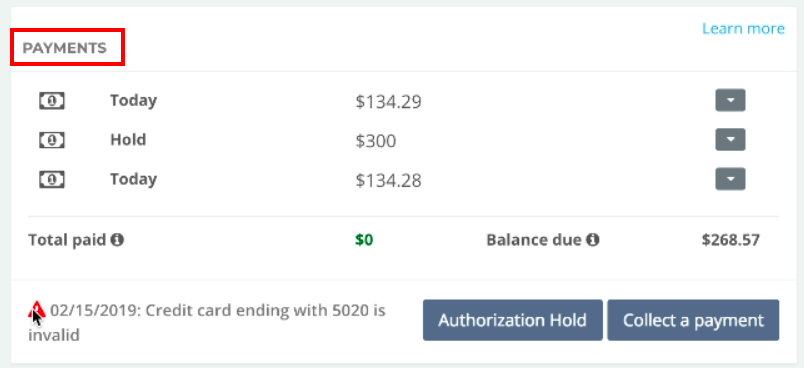 Step 3: Click on down arrow and then click on "Edit Payment" for the most recent payment.
Check for the payment which is due soon. E.g. in below case the payment of "$134.28" is due soon.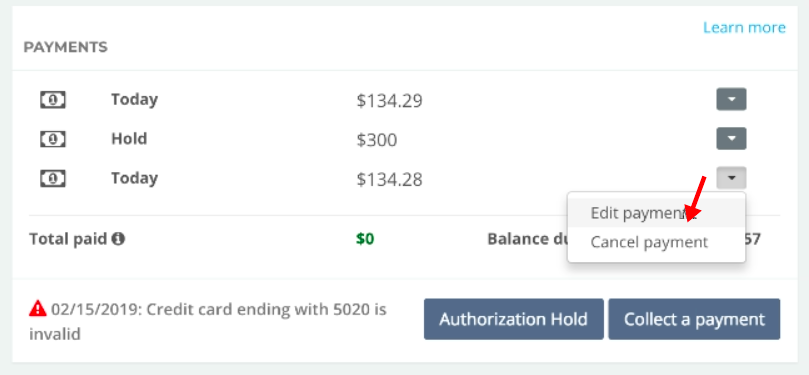 Step 4: Enter information in "Collect a payment" pop-up window.
Amount - Do not change the amount
Payment method - Select "Credit card"
Process through Guesty - Should be selected
Due - Should be set to ON if the payment is due as of now. if the payment is due after a few days, set it to OFF and select due date
First name - Enter first name
Last name - Enter last name
Credit card number - Enter credit card number
Expiration date - Enter expiration date for card number
CVC - Enter CVC for credit card
Store card details for future payment - Should be ticked
Save - Click on Save to add and save card info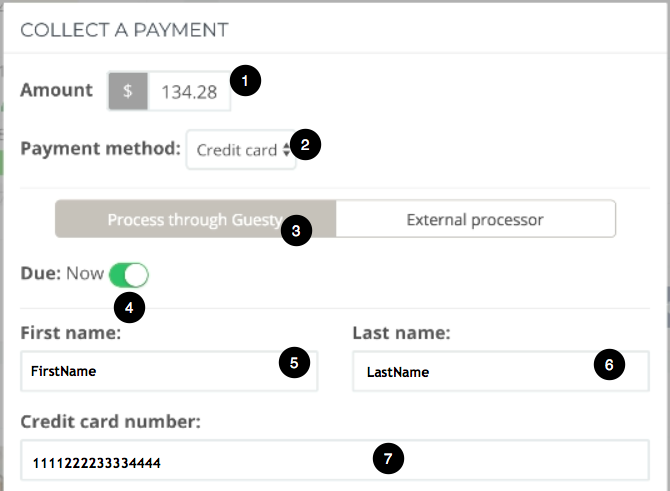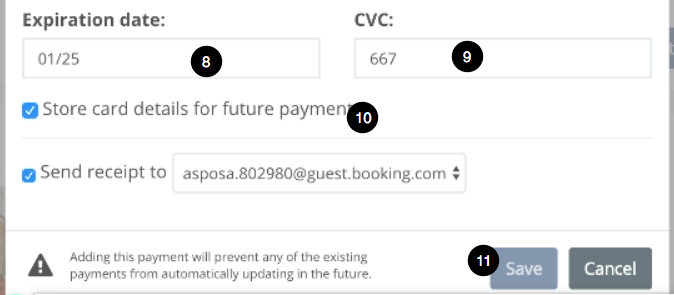 Step 5: Refresh the page.
After adding the card a message will be shown which will say "Successful payment". In order to make sure that payment was actually successful, refresh the page and go to "Payments" section. The most recent payment should now show "Successful payment".
Sometimes the pop-up says "Successful payment" but it may be still incorrect. In such scenarios we need to get a new credit card from guests or tell them to call their bank..
---
---