Reconcile booking.com invoices
Follow this article to reconcile booking.com reservations. This should be done on the 6th of every month.
Step 1: Log into the booking.com admin panel and click "Finance"

Step 2: Select the month of the invoices you want to view

Step 3: Open the reconciliation Google Sheet
This sheet contains any reservations that may need to be reconciled.

Step 4: Open the "Group Home" page in a new tab
This is where you'll be able to see what addresses are associated with each listing ID and property name.

Step 5: On the Finance page, open the invoices for the properties where you need to reconcile by clicking "view reservations"
In this example, you can see on the reservaton that the guest stayed at 185 Newark Ave #4, which is listing ID 2751904.

Step 6: Find the reservation you need to dispute and click the check box under dispute, then click the Dispute button
If there are multiple reservations to dispute, you can check off the box next to each and then the dispute button to dispute all at the same time.

Step 7: Type the correct number under actual amount
This should be noted in the Google sheet. In this example, we should put 0 here as $0 was received.
The number here should be the total of the nightly rate and not include any taxes, cleaning, or service fees. E.g. If a reservation was for 3 nights and we received $100 per night plus a $150 cleaning fee, we would put $300 here.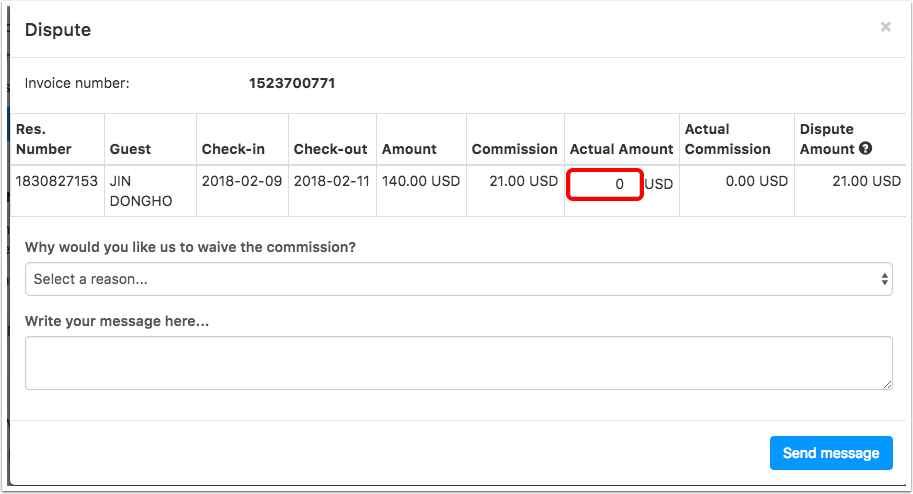 Step 8: Fill out the reason, message, and click "Send message"
Select the closest reason to the issue. If there is no close reason select "The reservation wasn't modified on time".
Copy and paste one of the following reasons that most closely matches the issue too include in the message. If none of these match, ask check the notes on the Google sheet or ask a team member for help:
The guest disputed the credit card charge, so we will not receive the funds.
We did not receive the funds from the guest
The guest was issued a partial refund
The guest was issued a full refund

Step 9: On the Google Sheet, select "Y" under "Reconciled" next to the transation
If you did not need to do anything on booking.com, put "N/A" instead of "Y". This will let us know that the transaction was already reconciled when you looked at it.

Step 10: Add the link to the disputed transaction to the Google Sheet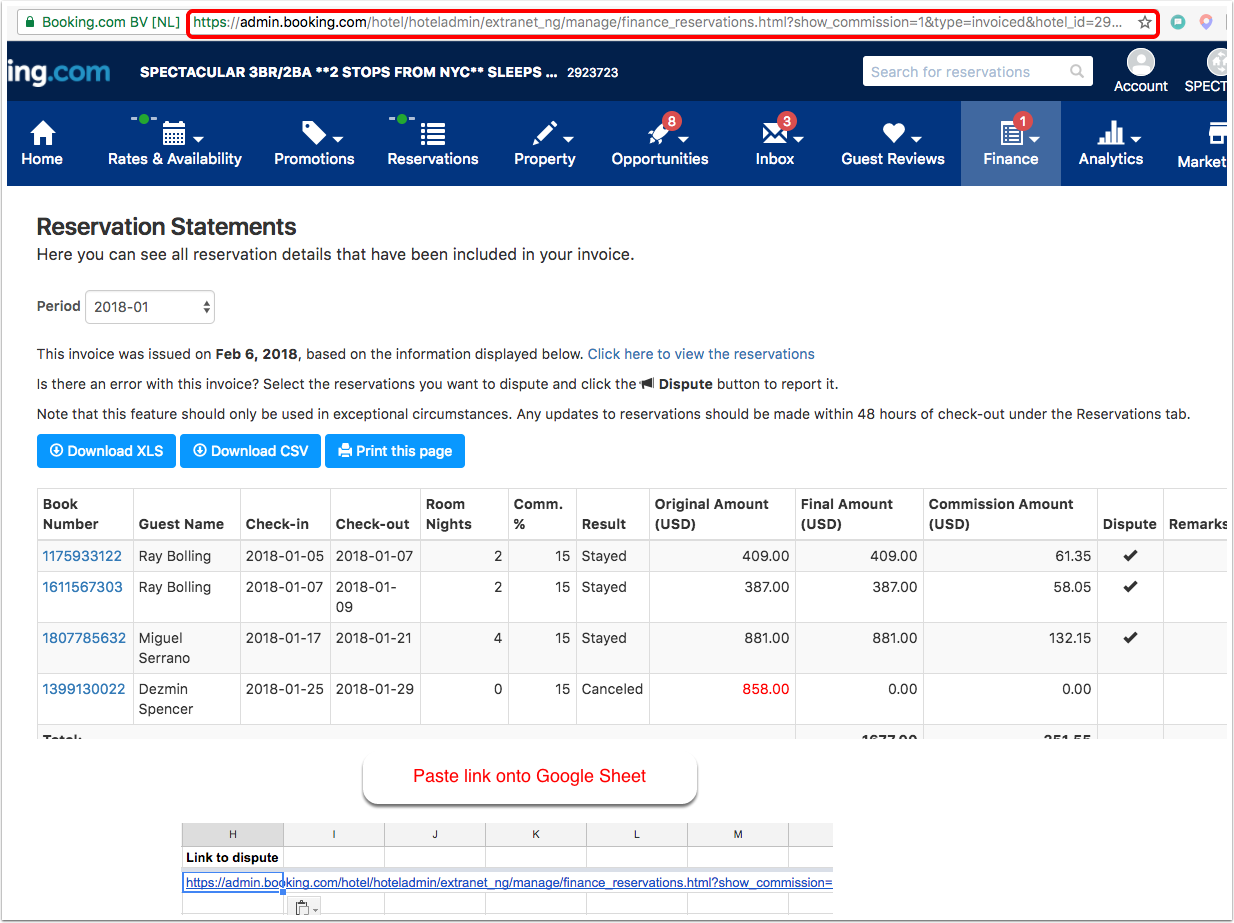 ---
---