Emerson Mills - Parking
Paid Parking in Emerson Mill Avenue
There is a public parking garage adjacent to the apartment complex.
The entrance to the parking garage is on Maple Avenue.
The garage is owned and run by the Downtown Tempe Authority.
They can be reached at (480)-355-6060.
See the parking entrance and parking area highlighted in pink on the map below.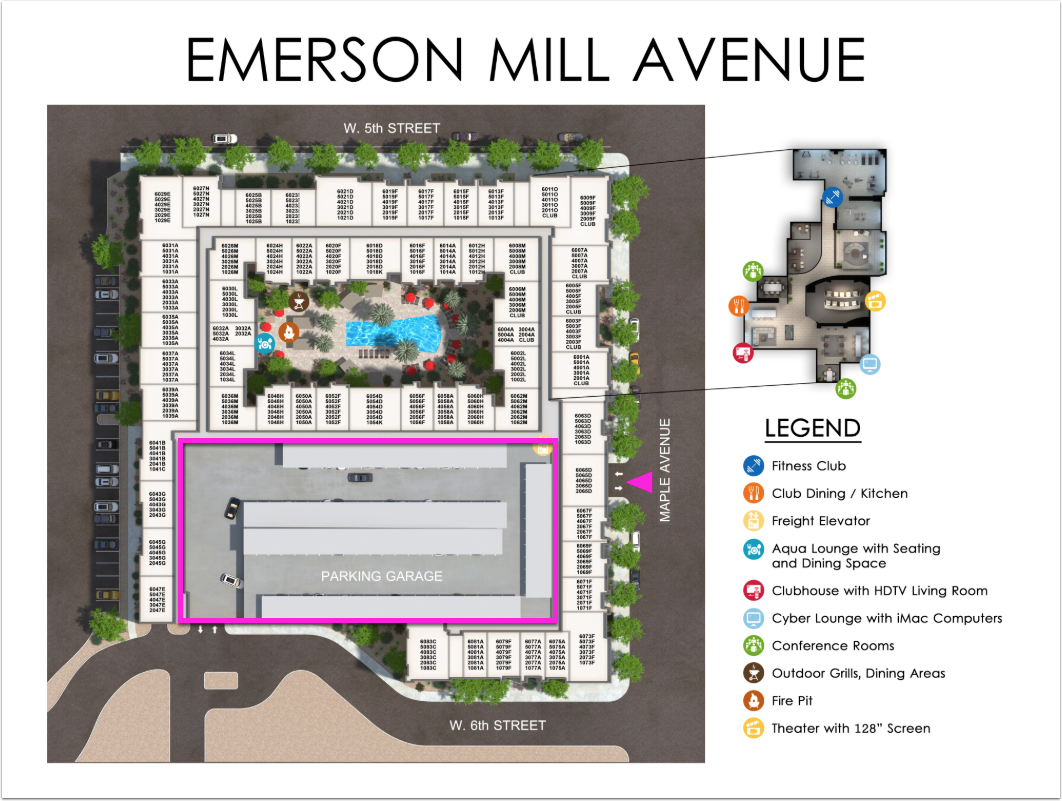 Parking Rates at the Garage:
Please note these rates may have changed since this article was written.
See posted signs at the garage for current rates.
$2 for the first hour or less.
$2 for each additional hour.
$12 Daily Maximum if parked for over 6 consecutive hours in a day (without leaving the garage).
Pay when you exit the garage.
Re-entering the garage restarts the hourly clock for parking rates as if it was your first time in the garage.
*Rates may change during events. Event rates are posted by the garage.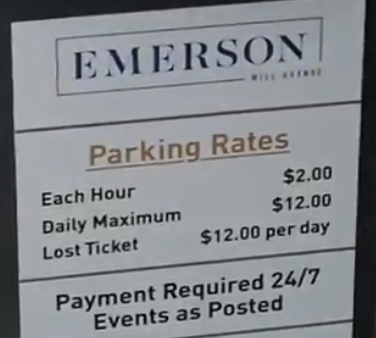 Helpful Tips and Warnings:
Parking above level 1 is NOT allowed.
Parking above level 1 will result in a minimum fine of $300 and your car may be towed by Downtown Tempe Authority.
Towing is at the expense of the guest.
We are not responsible for parking violations or any damage to your car or the parking space itself.
Please follow posted signs for additional guidance.
Save your parking pass and avoid extra fees!
Hint: Take a photo of your pass when you park just in case you lose it.
Pay the balance on your parking pass at one of the kiosks before getting in your car.
It will save you some time :)
---
---