Check-In Instructions - Tempo #A-3027
Please Read this Important Document Before Checking In
There will be 2 codes in your check-in instructions email.
The first code is the Gate Code.
The second code is the Apartment Door Code.
Please find these codes in your check-in instructions email before attempting to check-in.
This guide shows the entire check-in procedure
Step 1: Find Parking Lot Entrance
The entrance to the parking lot is located at these precise coordinates:
Click here to open in google maps.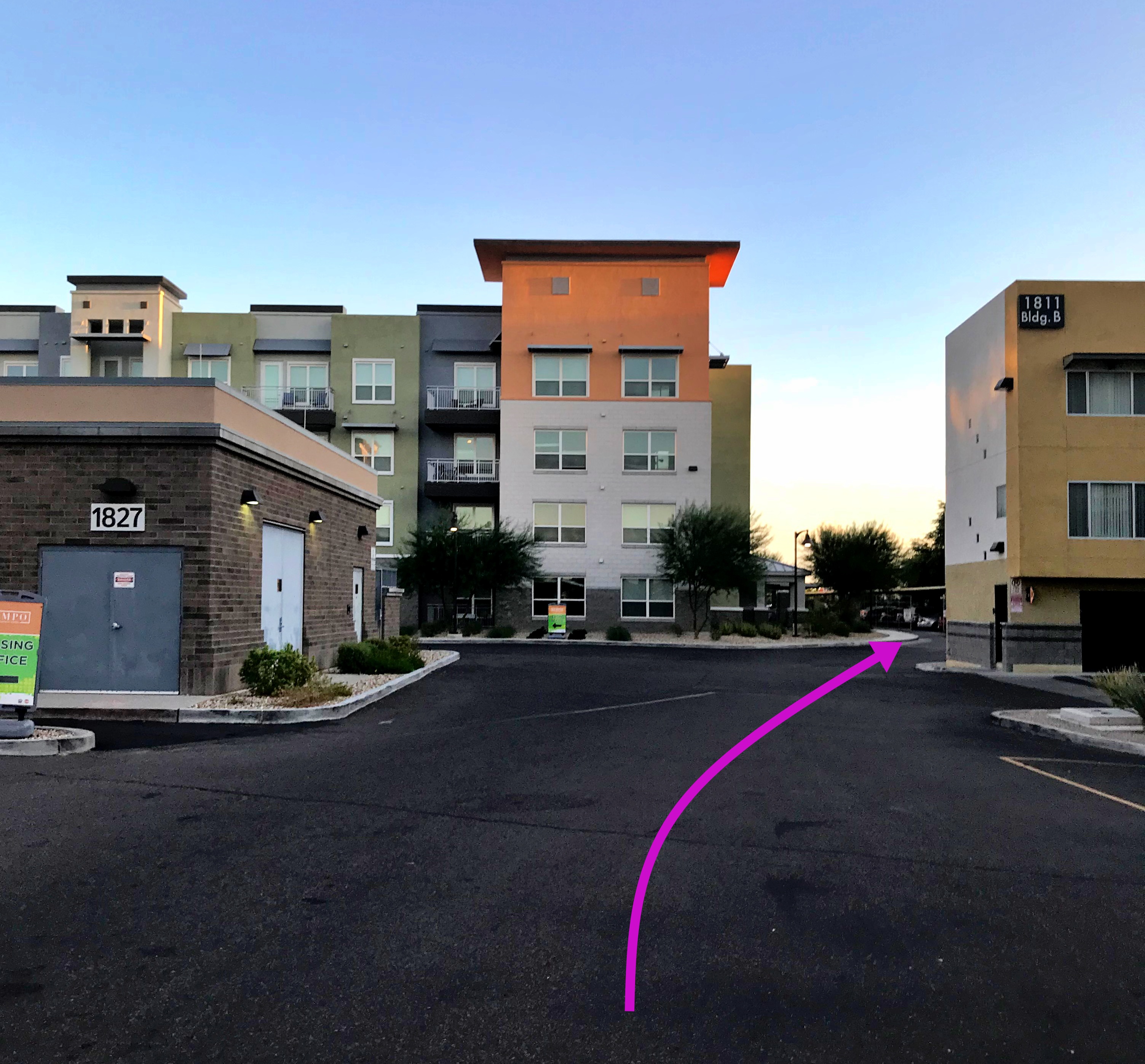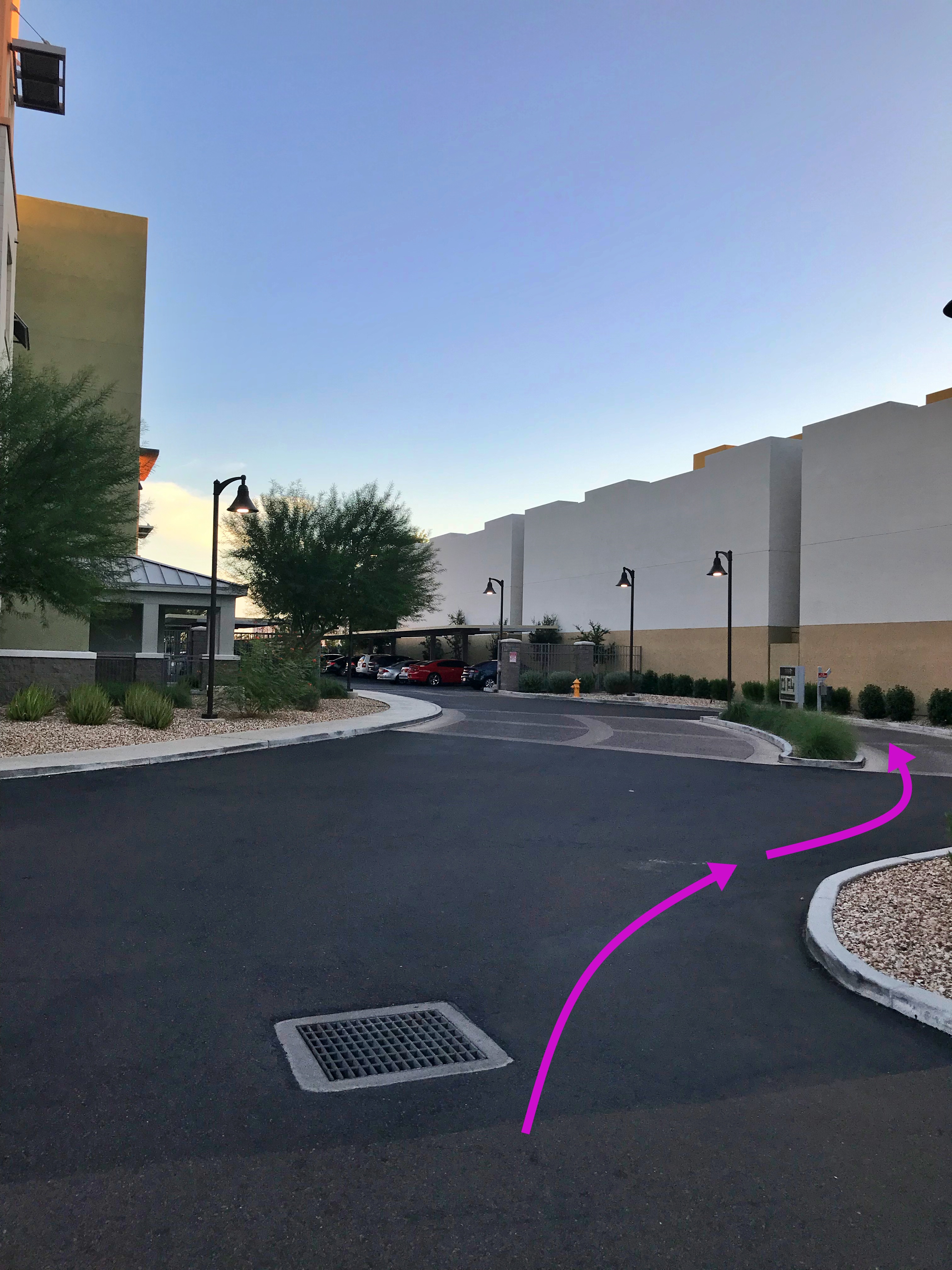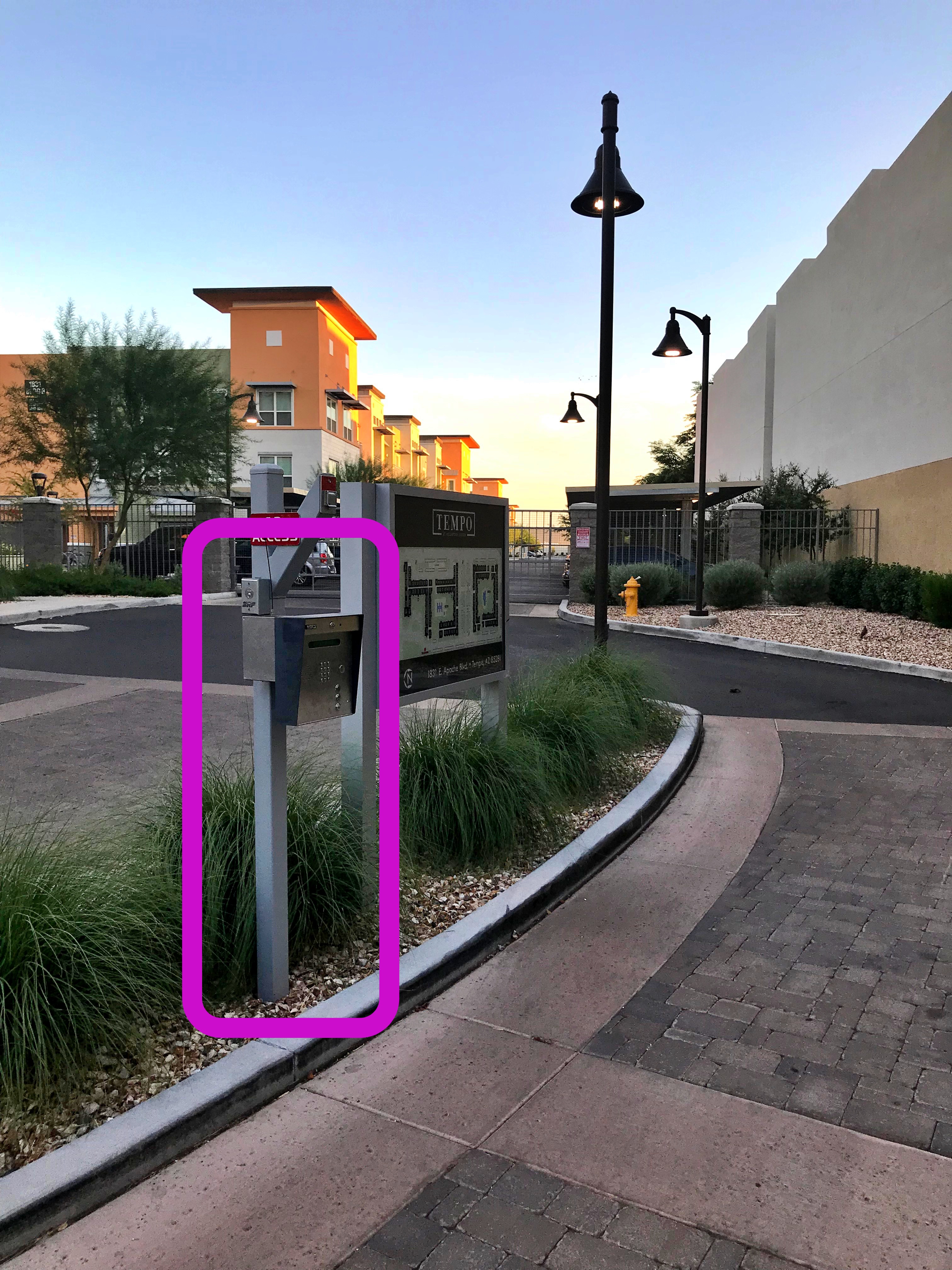 Step 2: Open the Parking Lot Gate with the Gate Code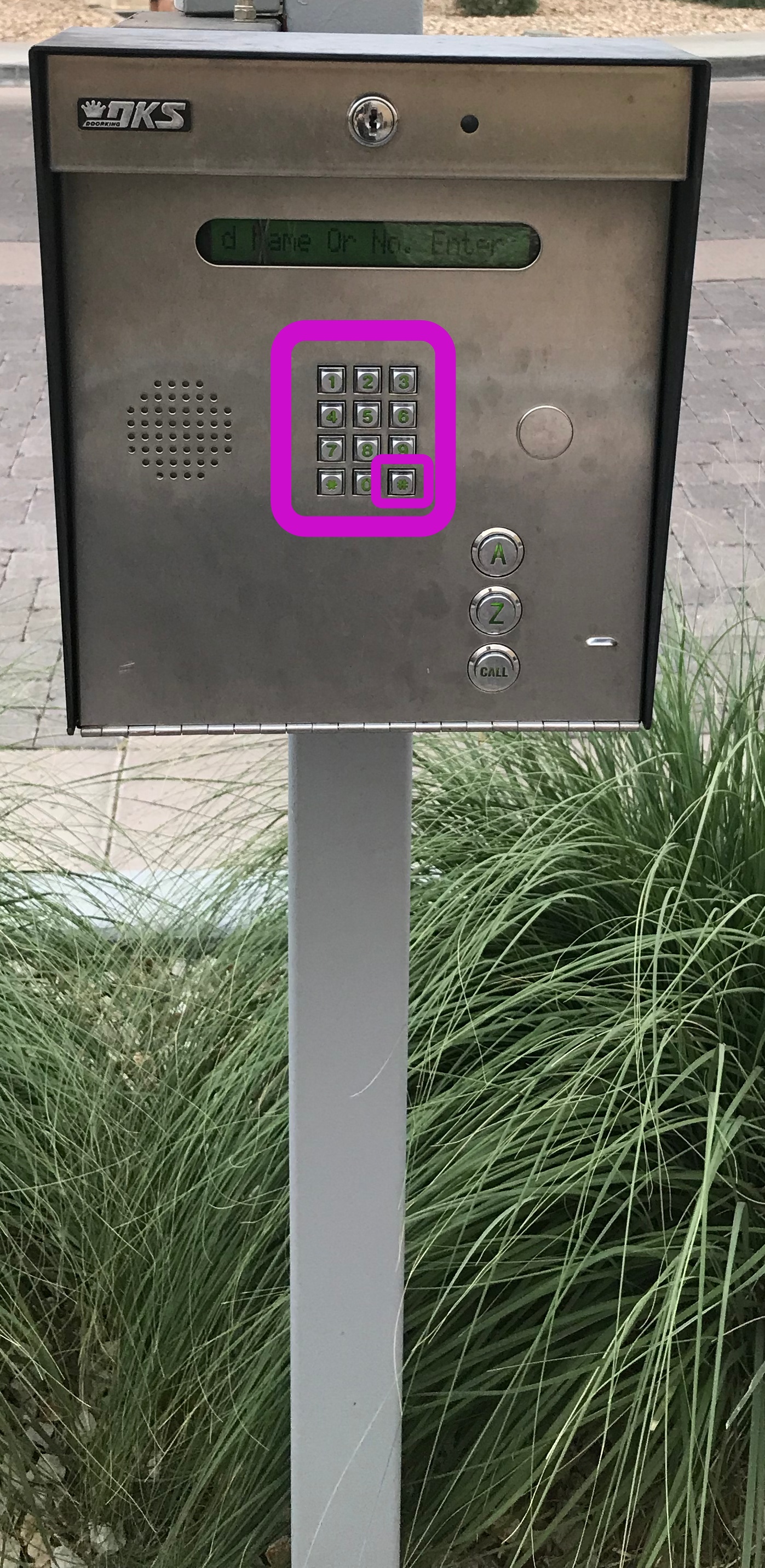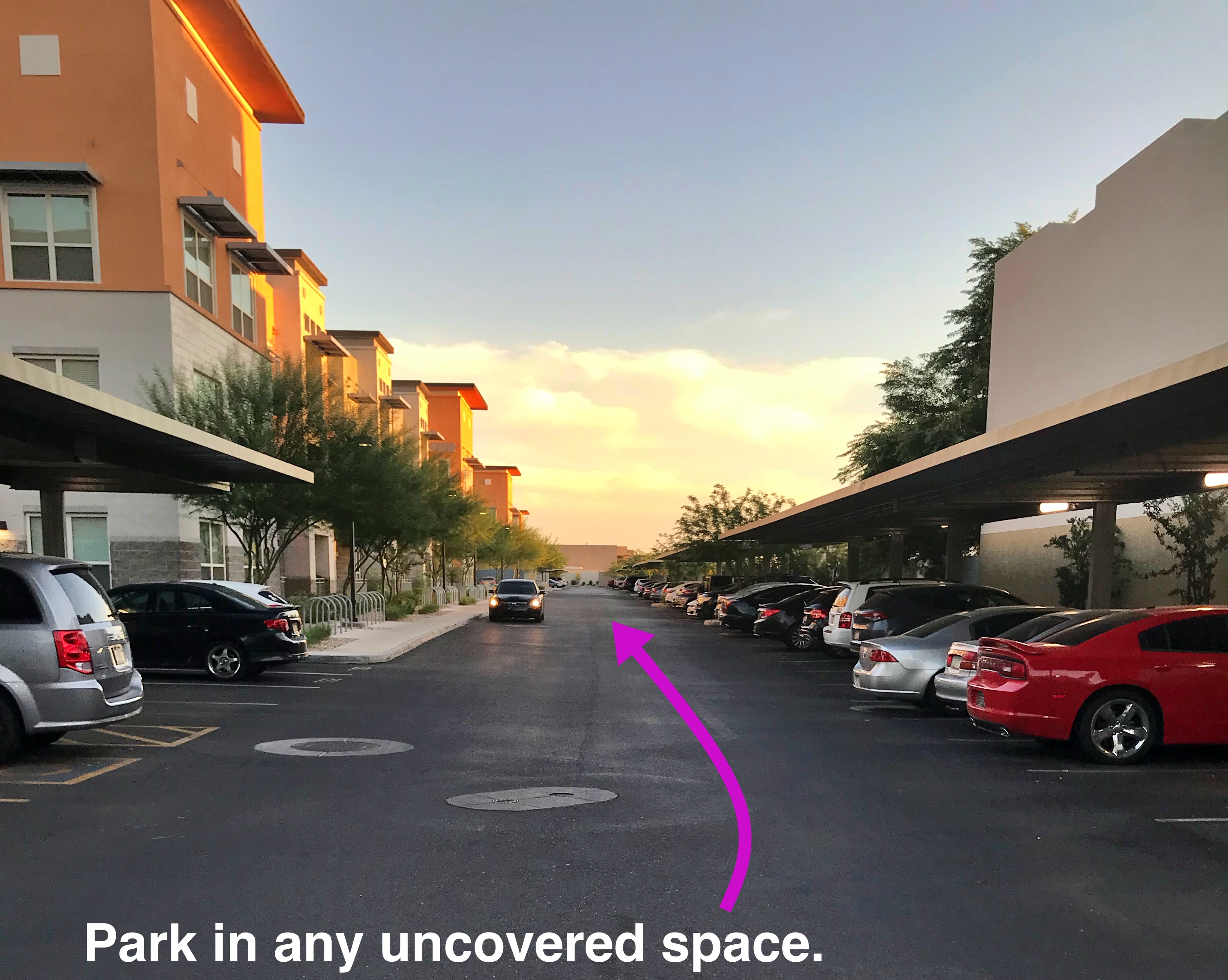 Step 3: Locate Building A
Your Apartment is in Building A, this is the building closest to your entrance to the parking lot.
The building will have a sign on the side of it with a list of units numbers as well.
Please see the image below for reference: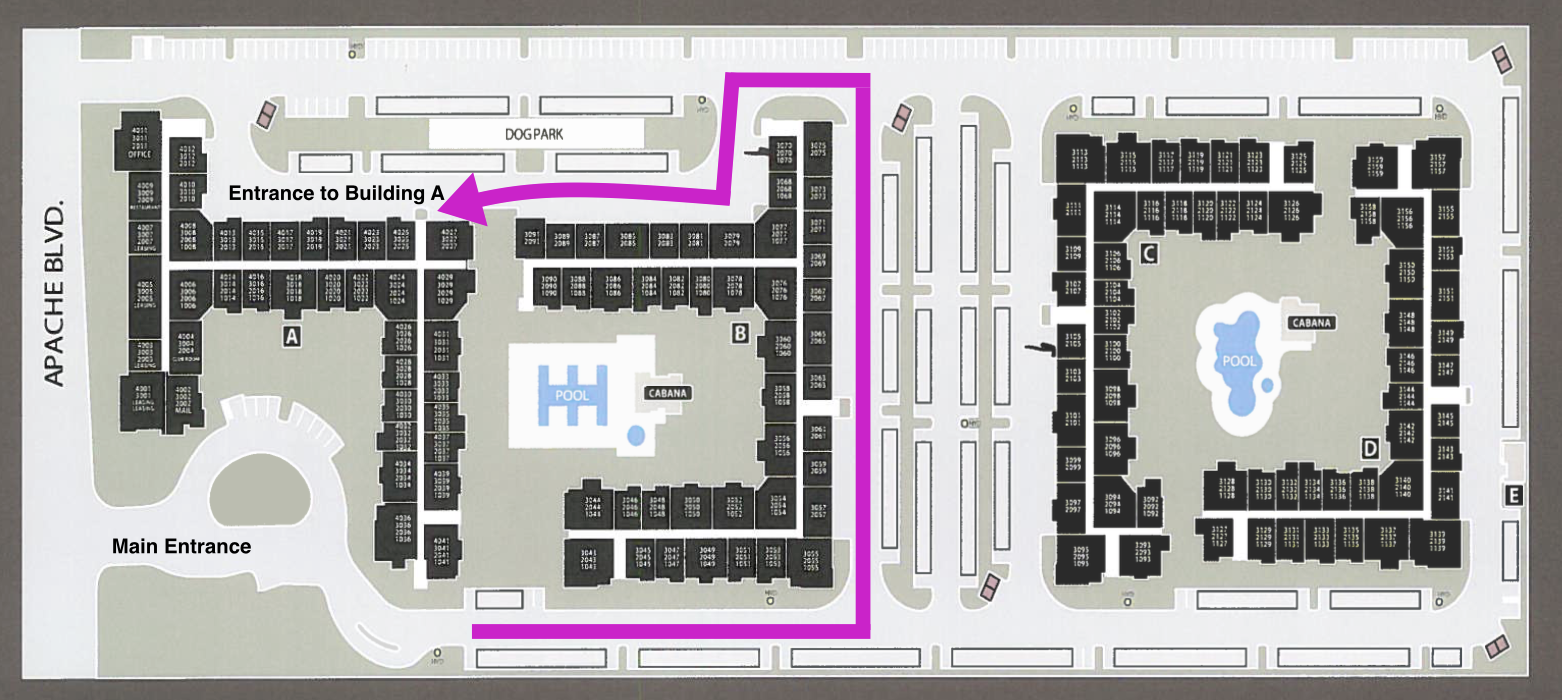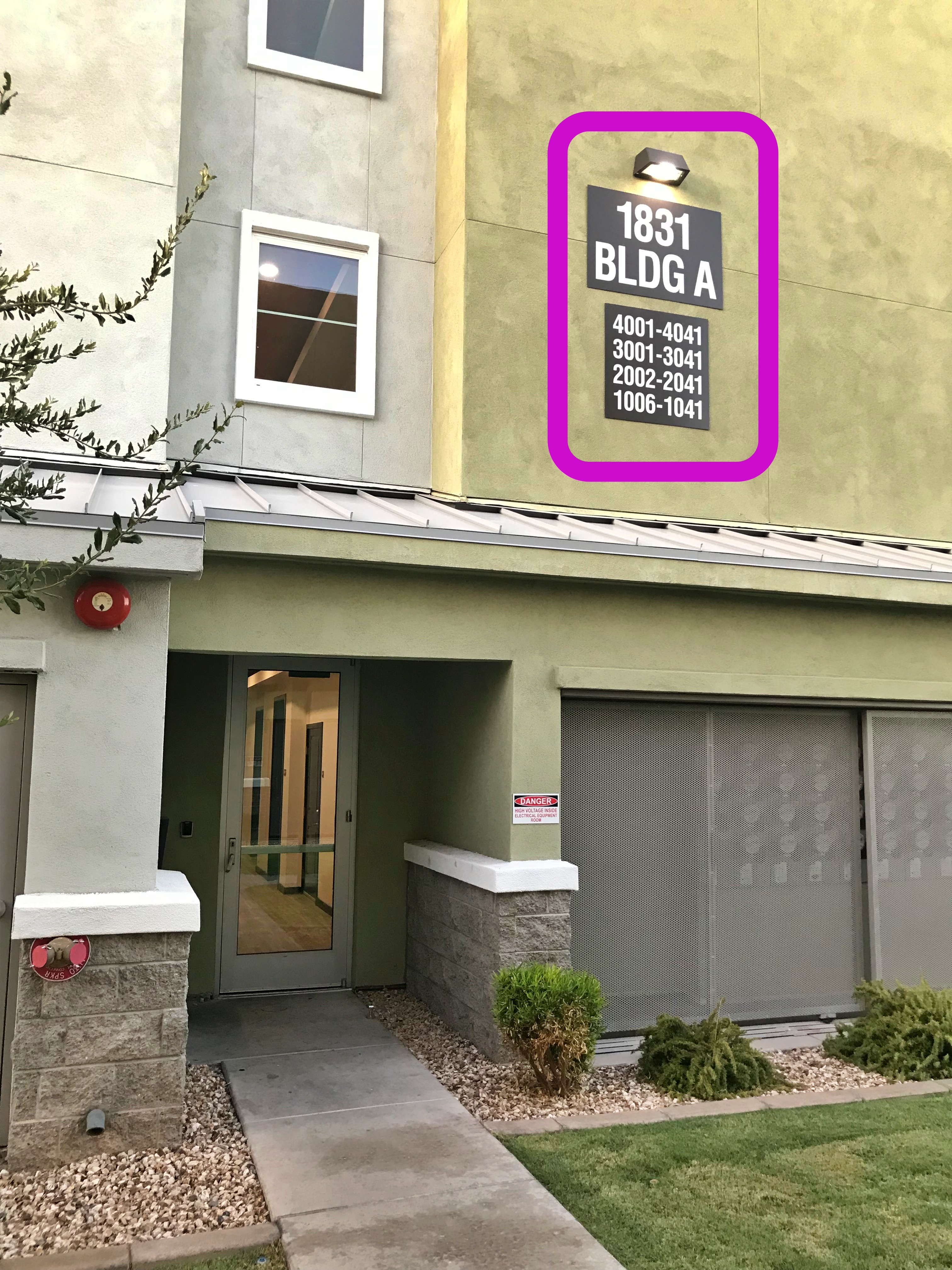 Step 4: Find the Callbox on Building A
Use the map below to find the callbox relative to the parking lot entrance:
The building entrance and callbox looks like this: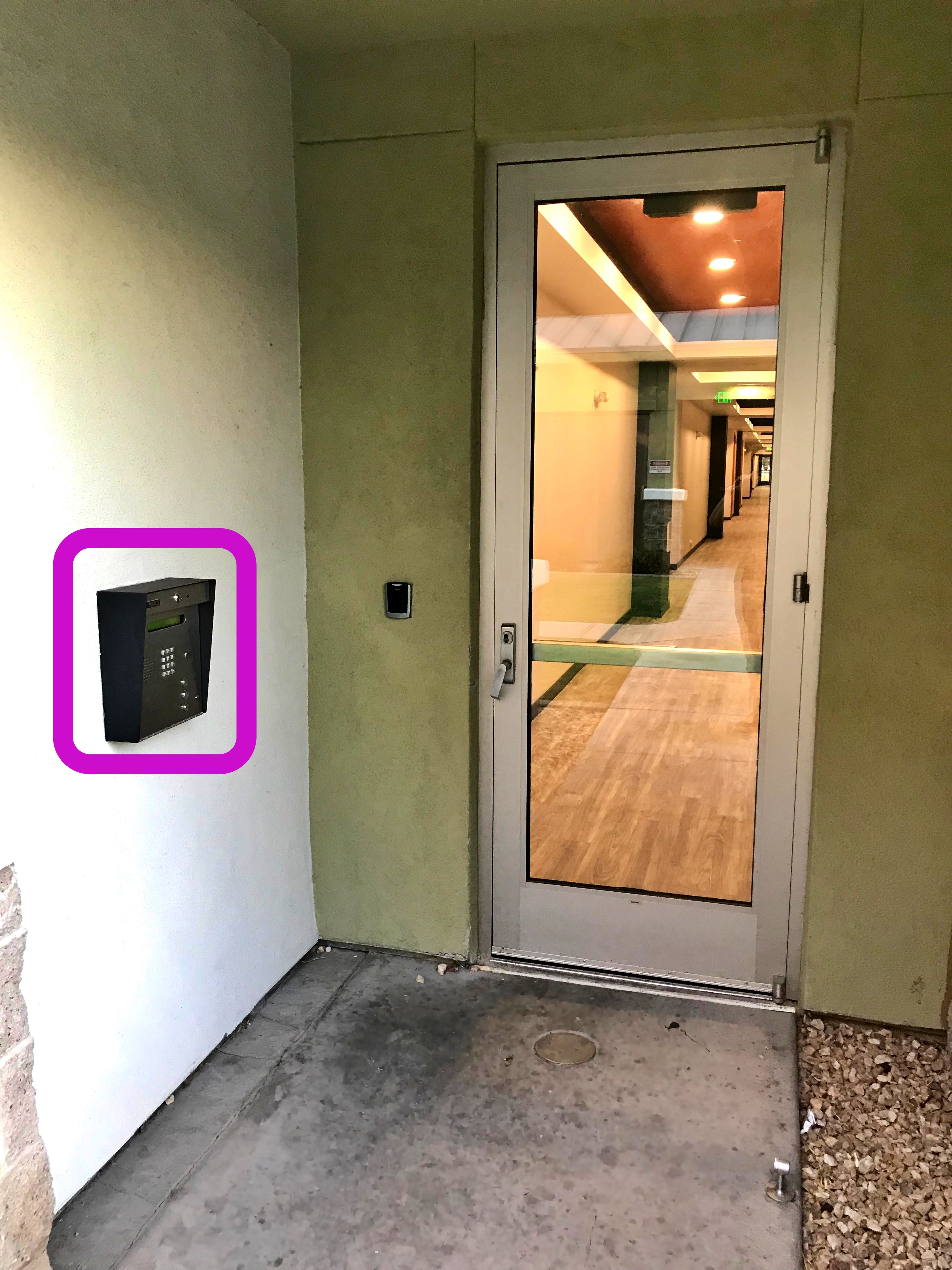 Step 5: Enter the Gate Code into the callbox
The gate code will be "#" followed by four digits.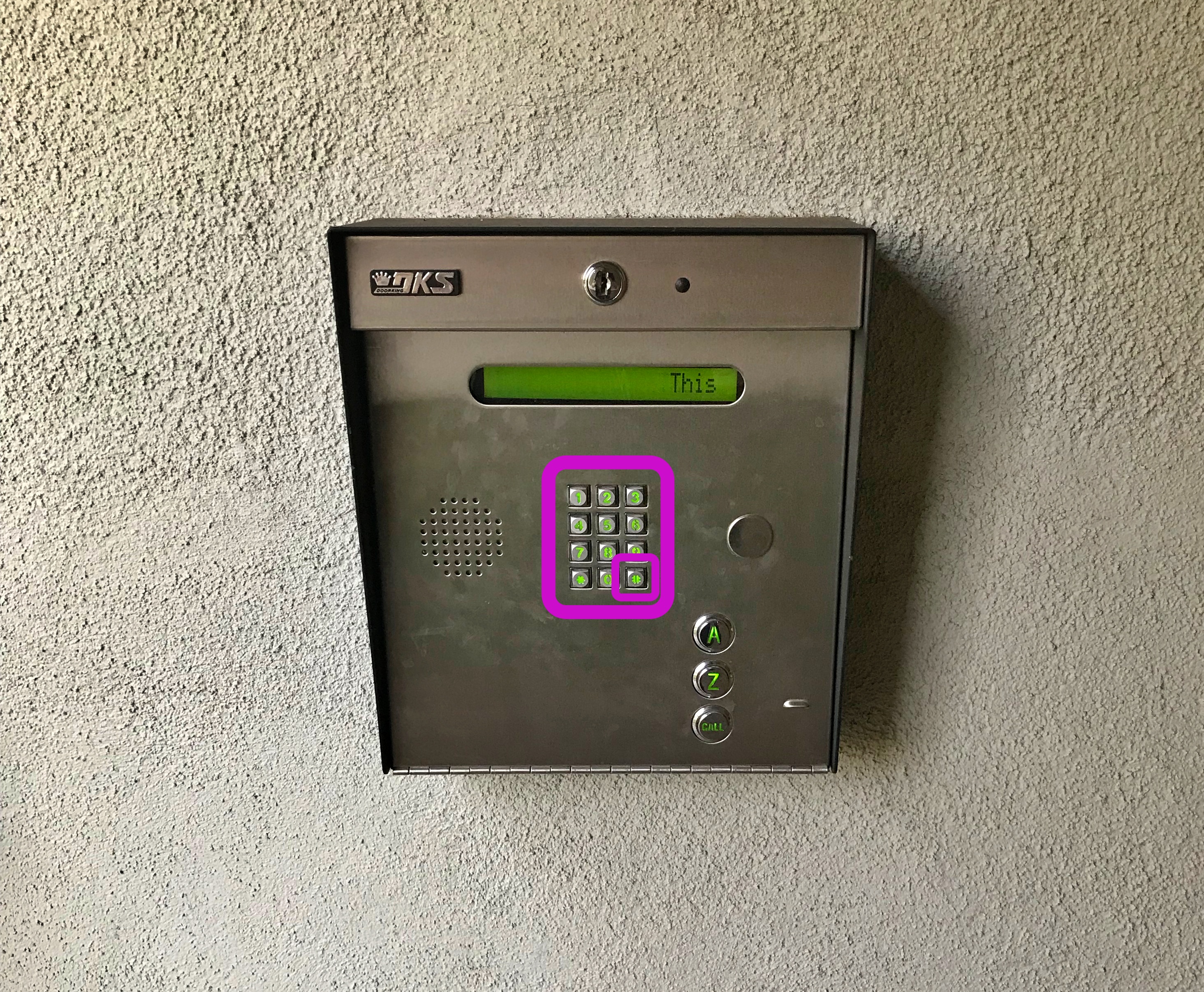 Step 6: Follow the Map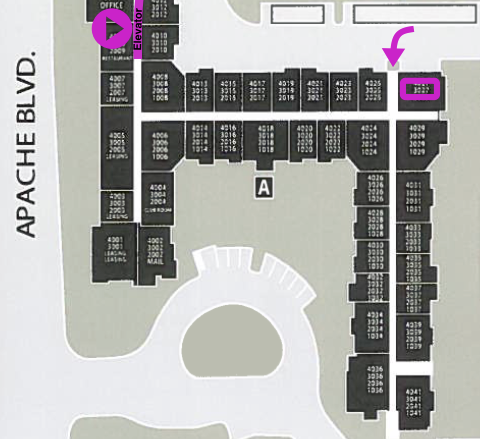 Step 7: Find Apartment 1036
Continue to the end of the following hallway.
Step 8: Open door to apartment using 4-digit Apartment Door Code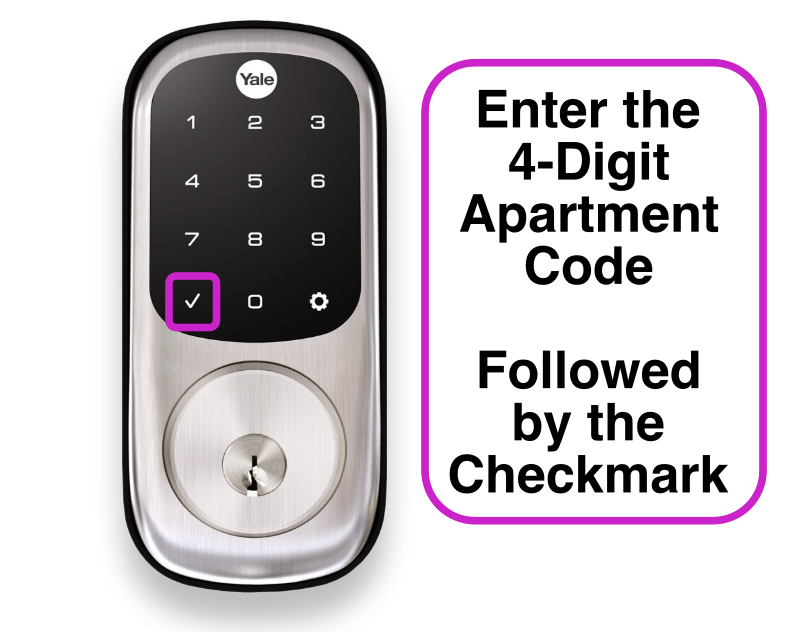 The 4-Digit Apartment Door Code is usually the last 4 digits of your phone number
Please make sure to pull the door shut all the way. Use the same 4-digit code followed by the checkmark ✓ to lock the door when exiting.
Step 9: Enjoy your stay!
---
---