Breaker Panel Location & Details - 8 Erie St #301
Finding the Breaker Panel Location
The Breaker Panel in this apartment is located behind the mirror closest to the apartment entrance, see the photos below:
Exposing the Panel by removing the mirror
To Remove the mirror, grip both sides of the frame and lift up about 4 centimeters and then pull away from the wall.
Place it down on the floor gently.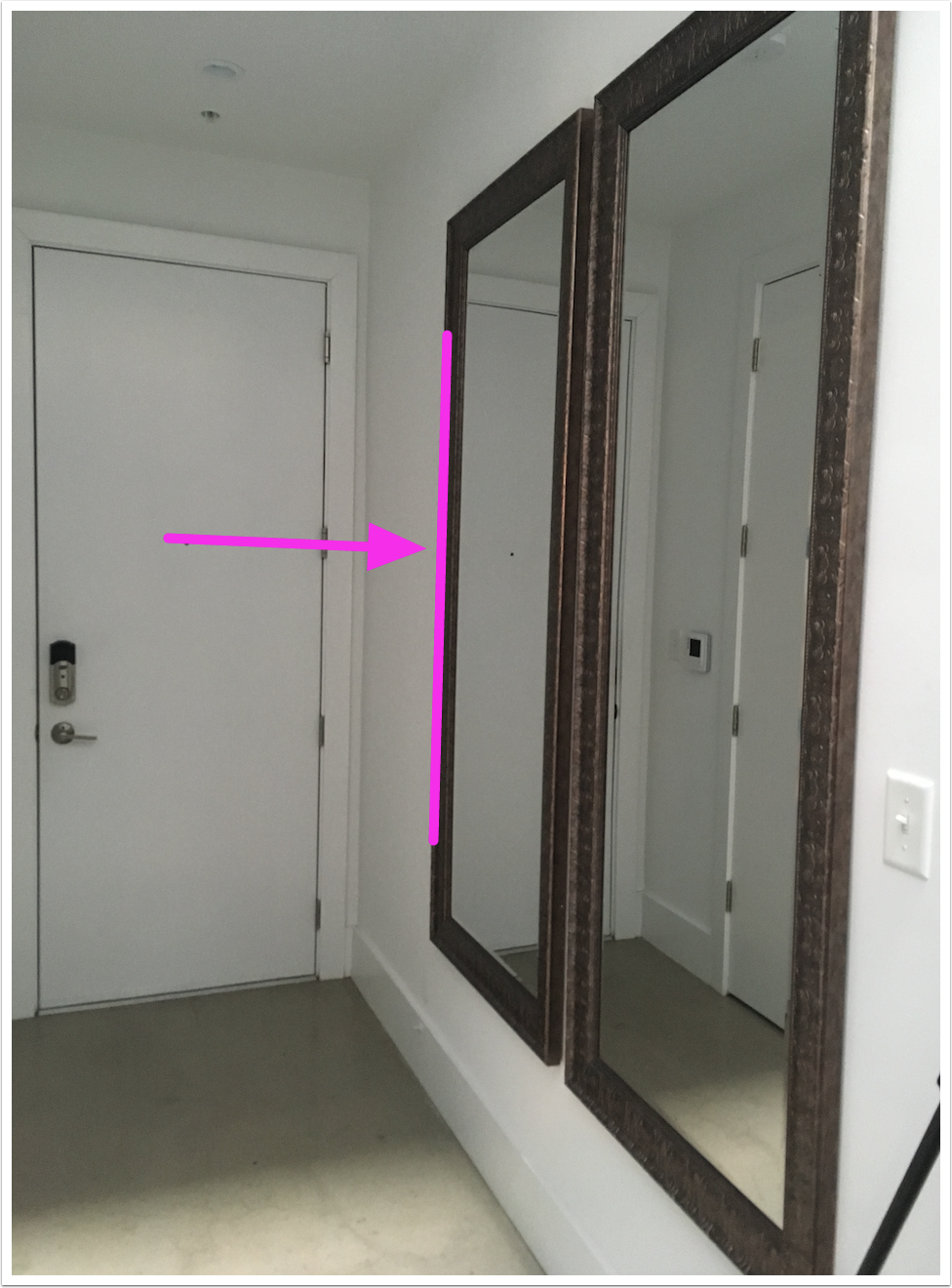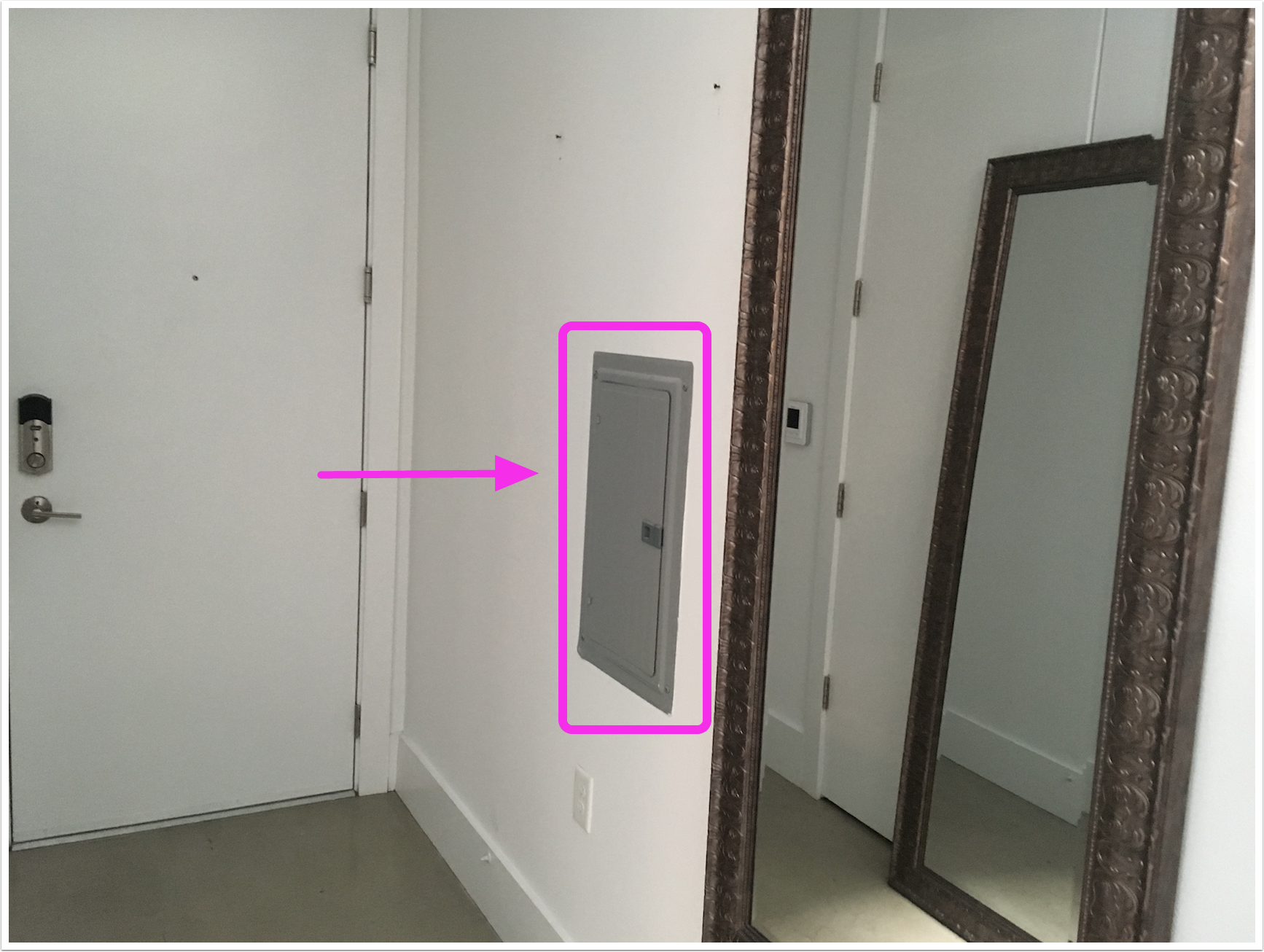 Open the Panel and Choose the correct Switches
To open the panel insert your finger into the handle on the right-hand side of the panel and pull it to the right. Then pull the panel outward and toward yourself.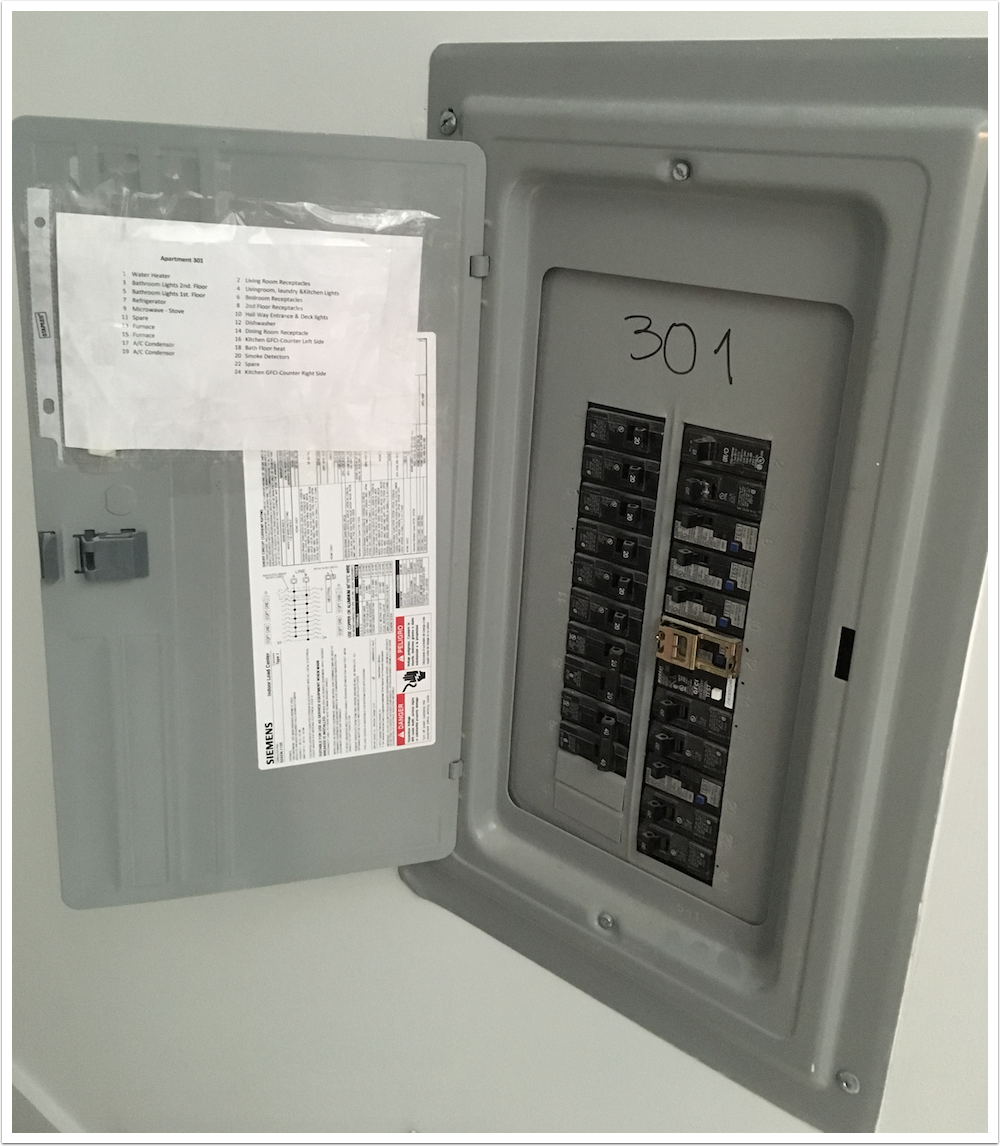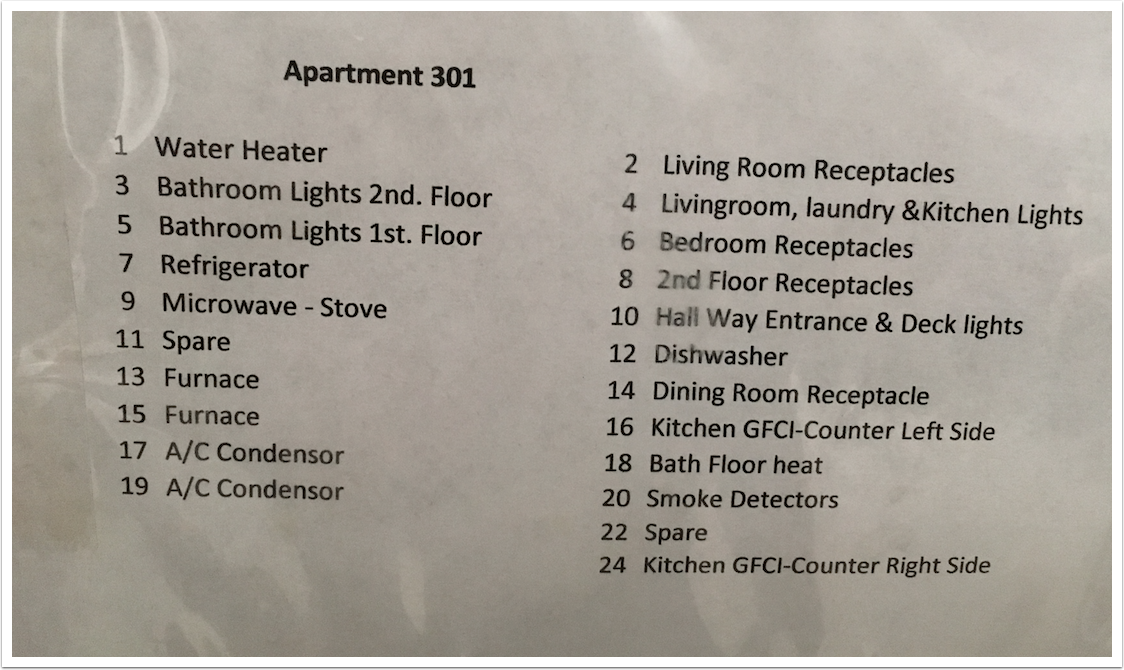 Replacing the mirror
To put the mirror back on line up the two trianglular-hinged-hooks on the back of the mirror with the two screws on the wall.
This is most easily accomplished with two people working simultaneously.
If only one person is present start by putting only the left hook on the left-most screw. Once it is secure support the frame with your left hand while guiding the right hook onto the right-most screw.
---
---