Emerson - #1037 - Backup Building Access 1
Please read this carefully
We welcome you and hope that your stay at this property will be comfortable. Please keep in mind that you are a guest of Howard, and not of the community in which you are staying. This community, Emerson Mill Avenue, has rules and policies to make living there a pleasant experience for you. The staff of Emerson is not there to assist you with accessing the building or the amenities. If you have any questions about the community where you are staying please reach out to us!
We would be happy to provide you with all of the information that you need.
Access Codes
There will be 2 codes sent to you via SMS or email
The first code is the Building Door Lockbox Code.
The second code is the Apartment Door Code.
Please find these codes before attempting to check-in.
Step 1: Find the lockbox with your building key.
The key is located in the parking lot across the street from the building.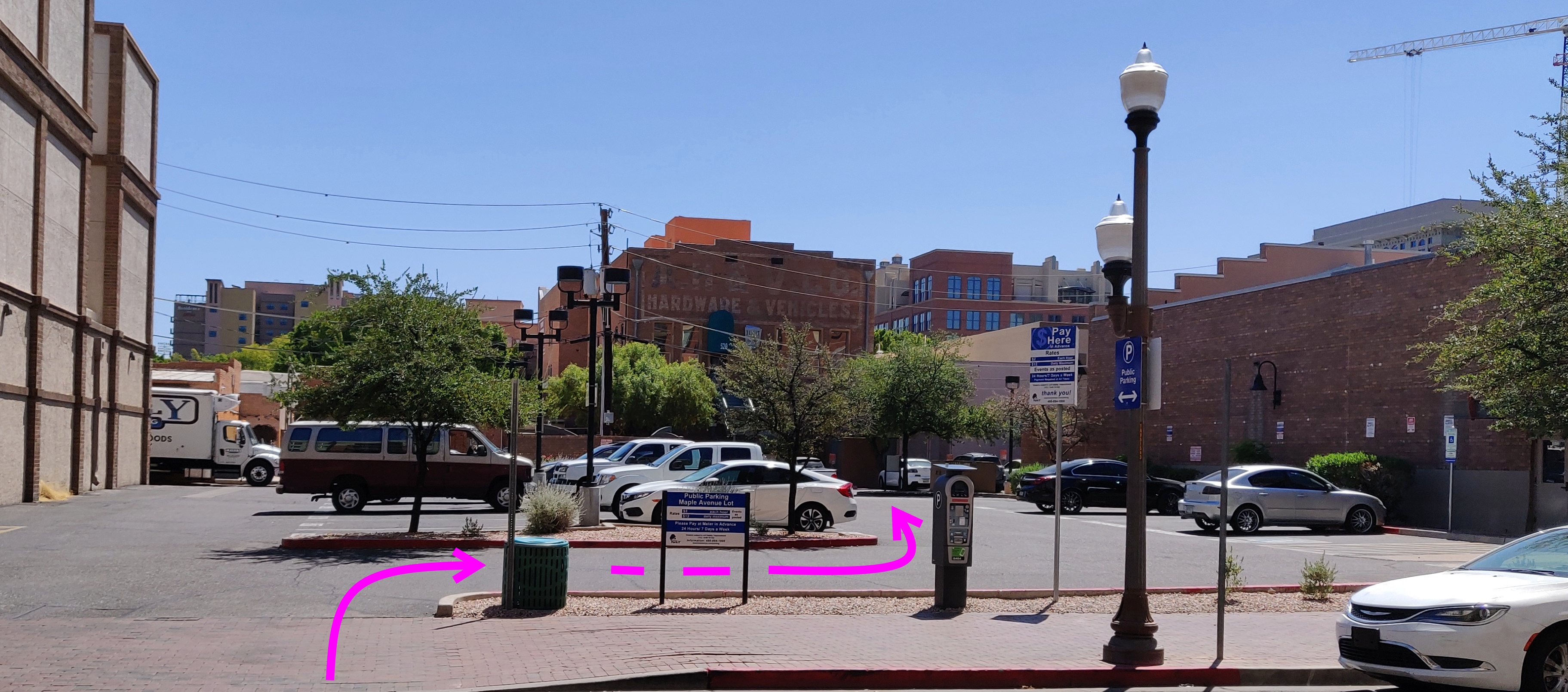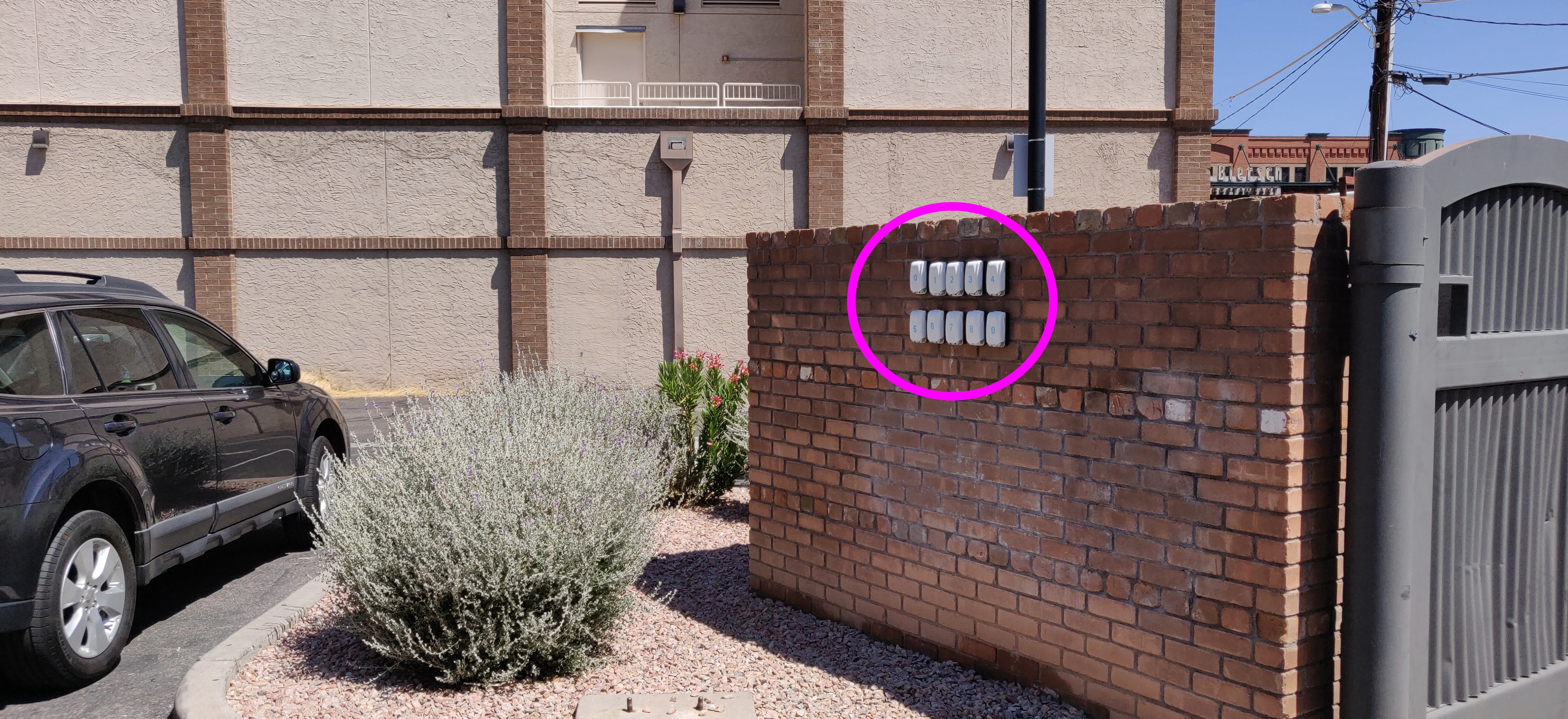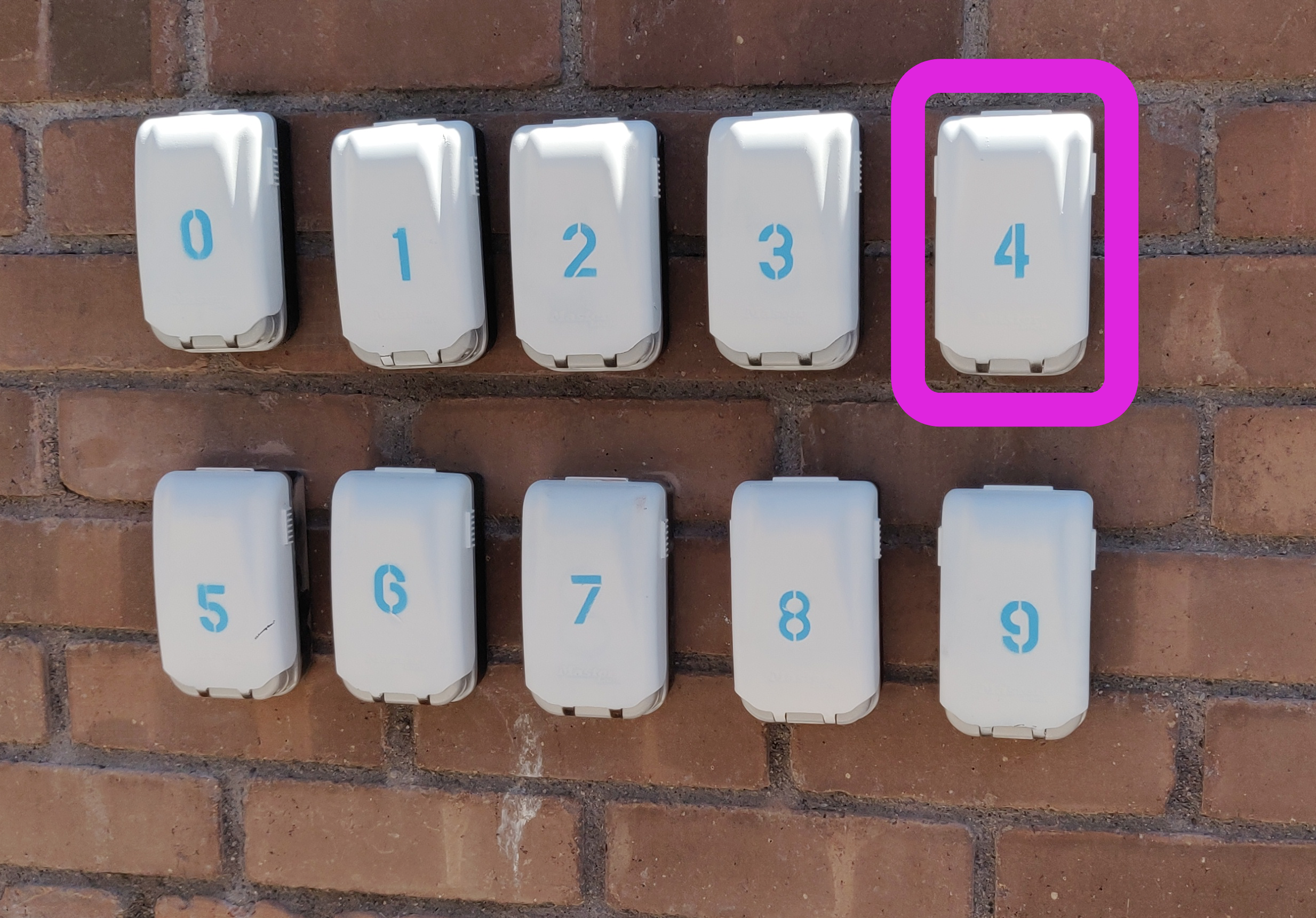 Chose the lockbox that corresponds to your stay, the number will be indicated in your SMS/email.
Enter the lockbox code. The code is 4 digits.
Once you've entered the lockbox code take out the key fob.
Close the lockbox. Please make sure to scramble the code!
Step 2: Enter through this door. Please do NOT enter through the leasing office.
The door to enter the building is across the street from the parking lot where you found your keyfob.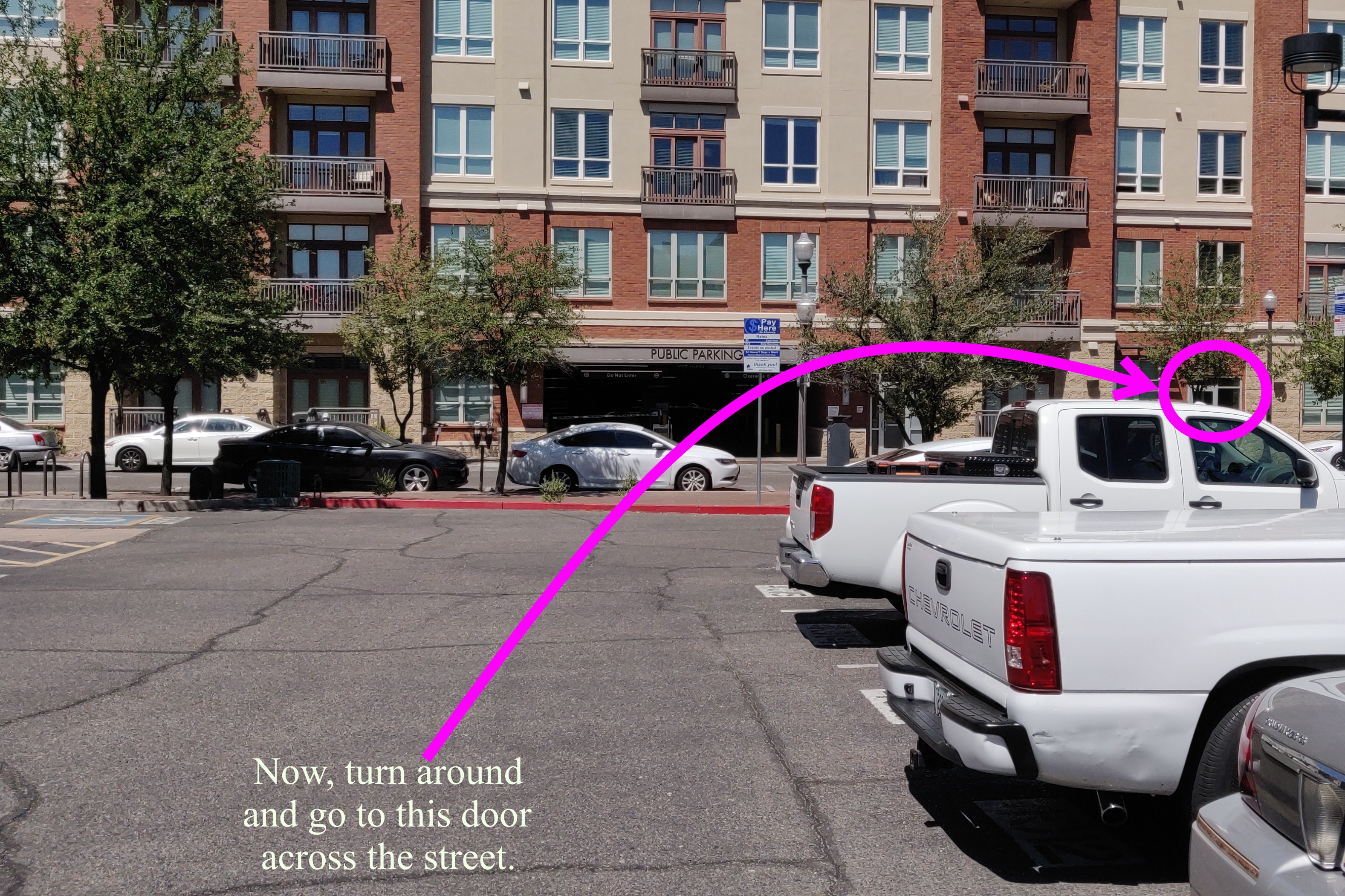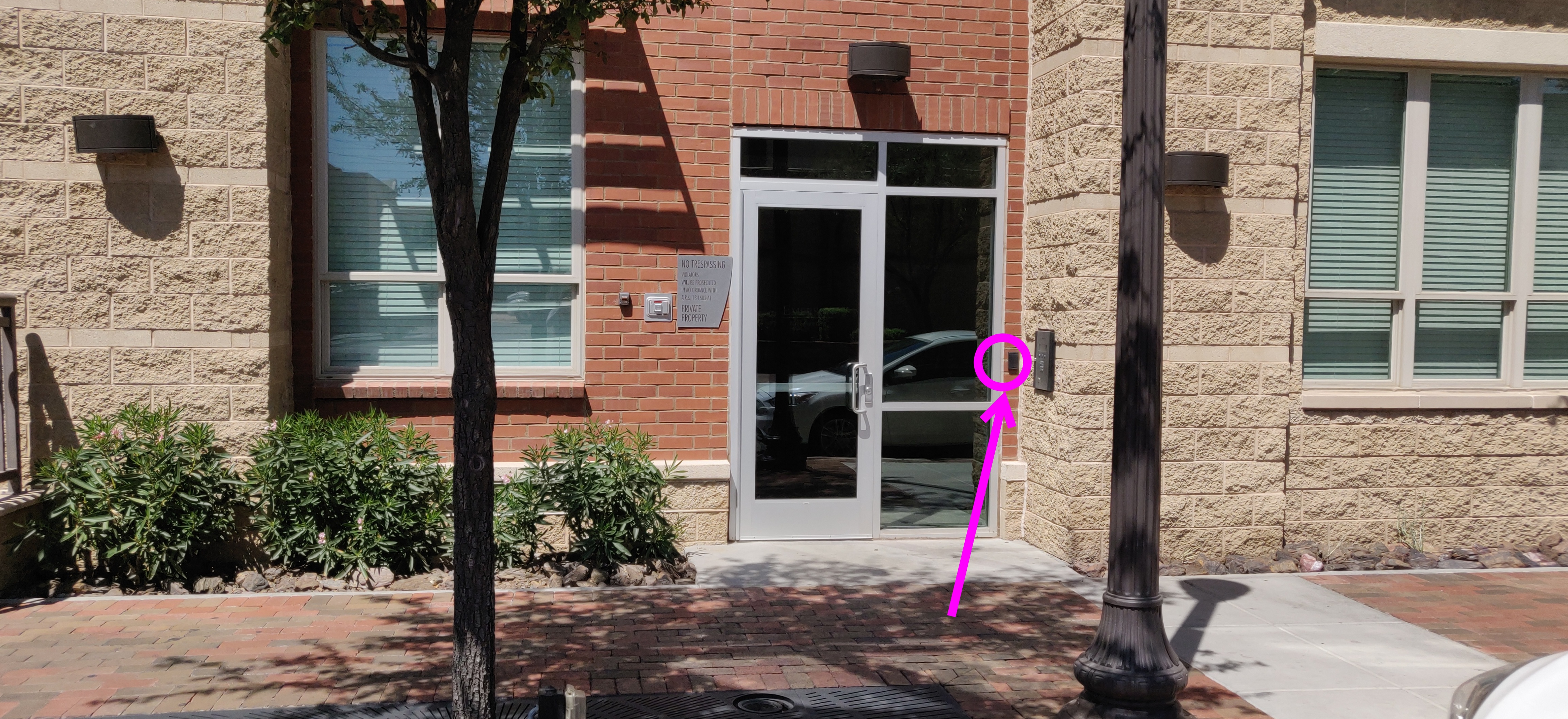 Use the keyfob to scan it here and open the door to the building.
Step 3: Enter the building through this door and turn left.
Walk through this stairwell and enter through the door indicated in the photo below.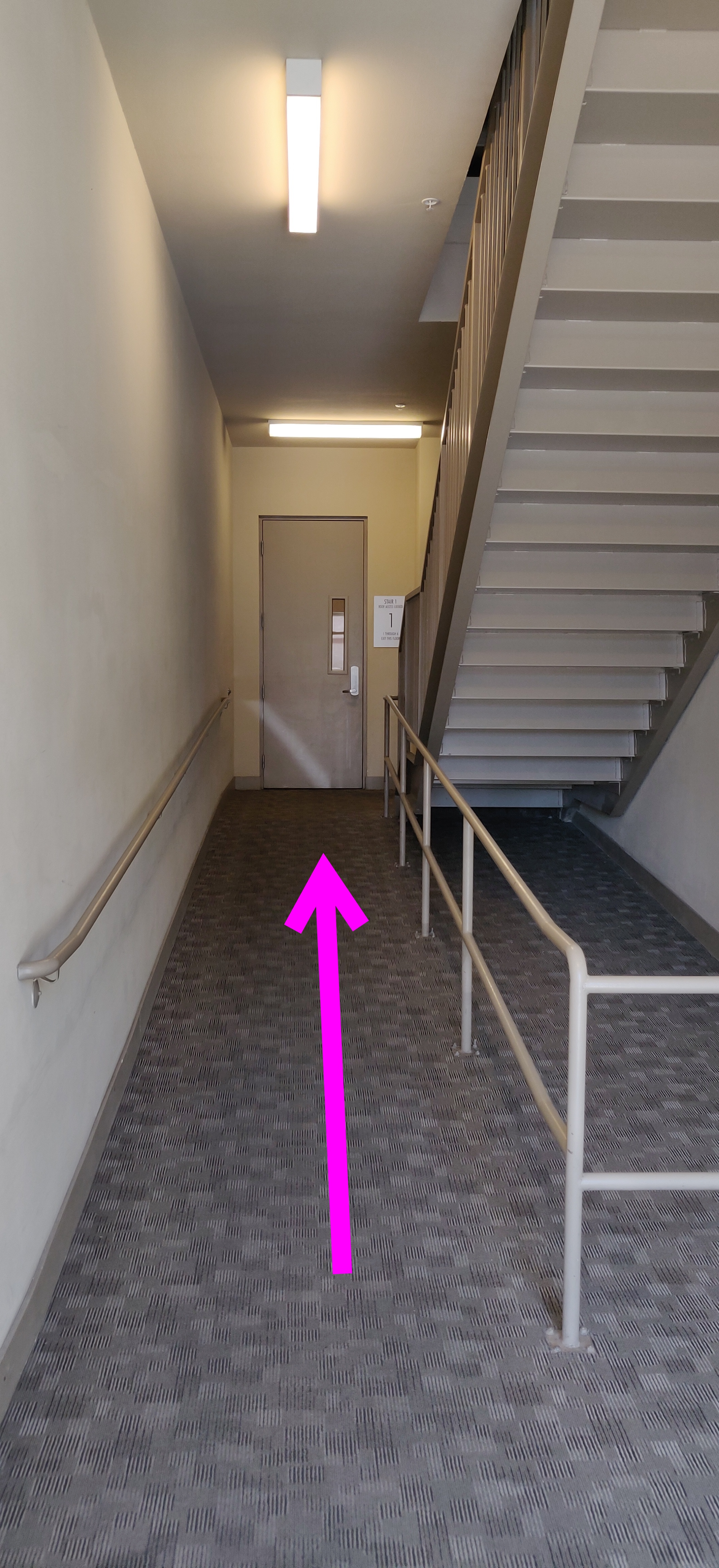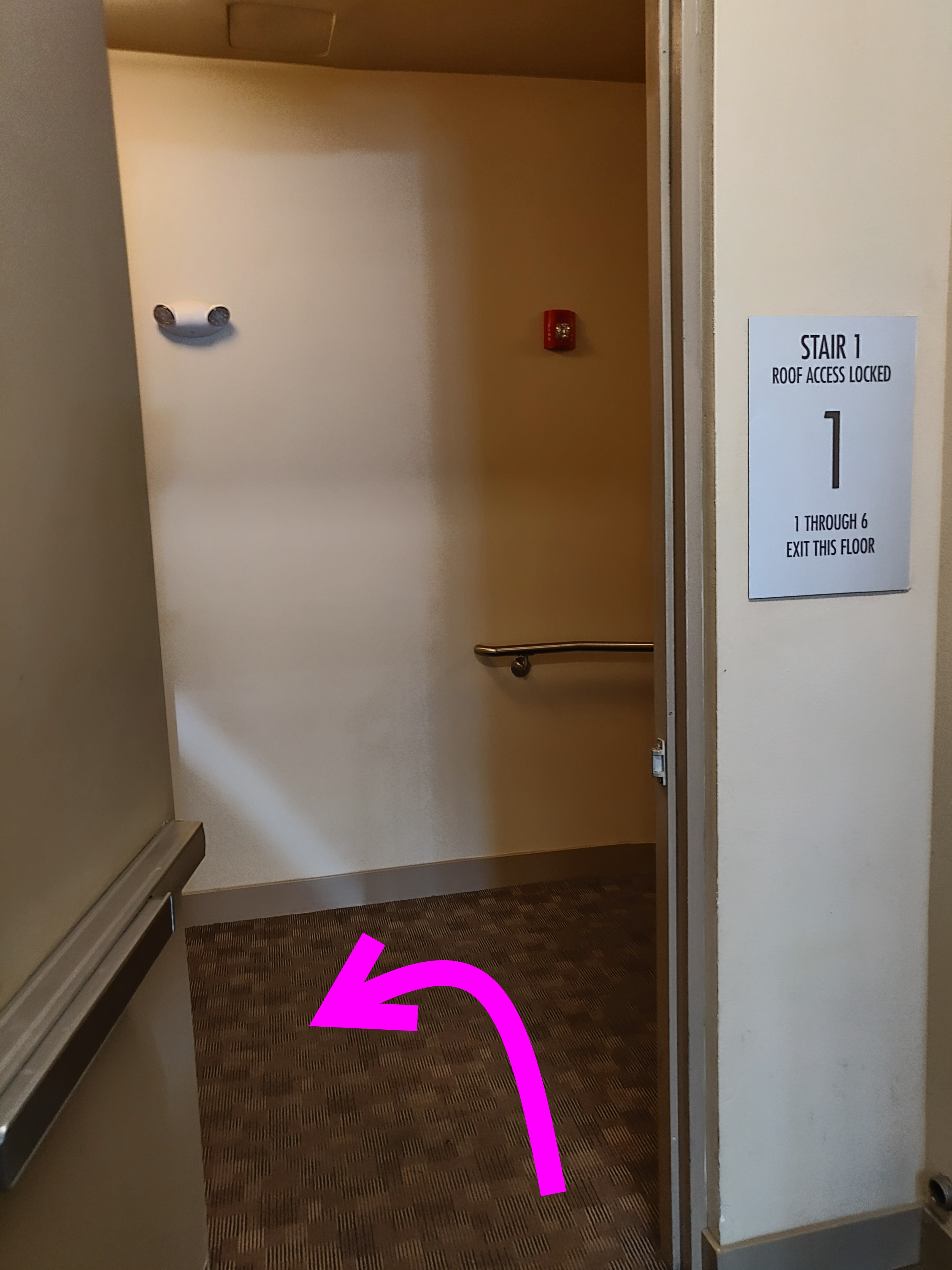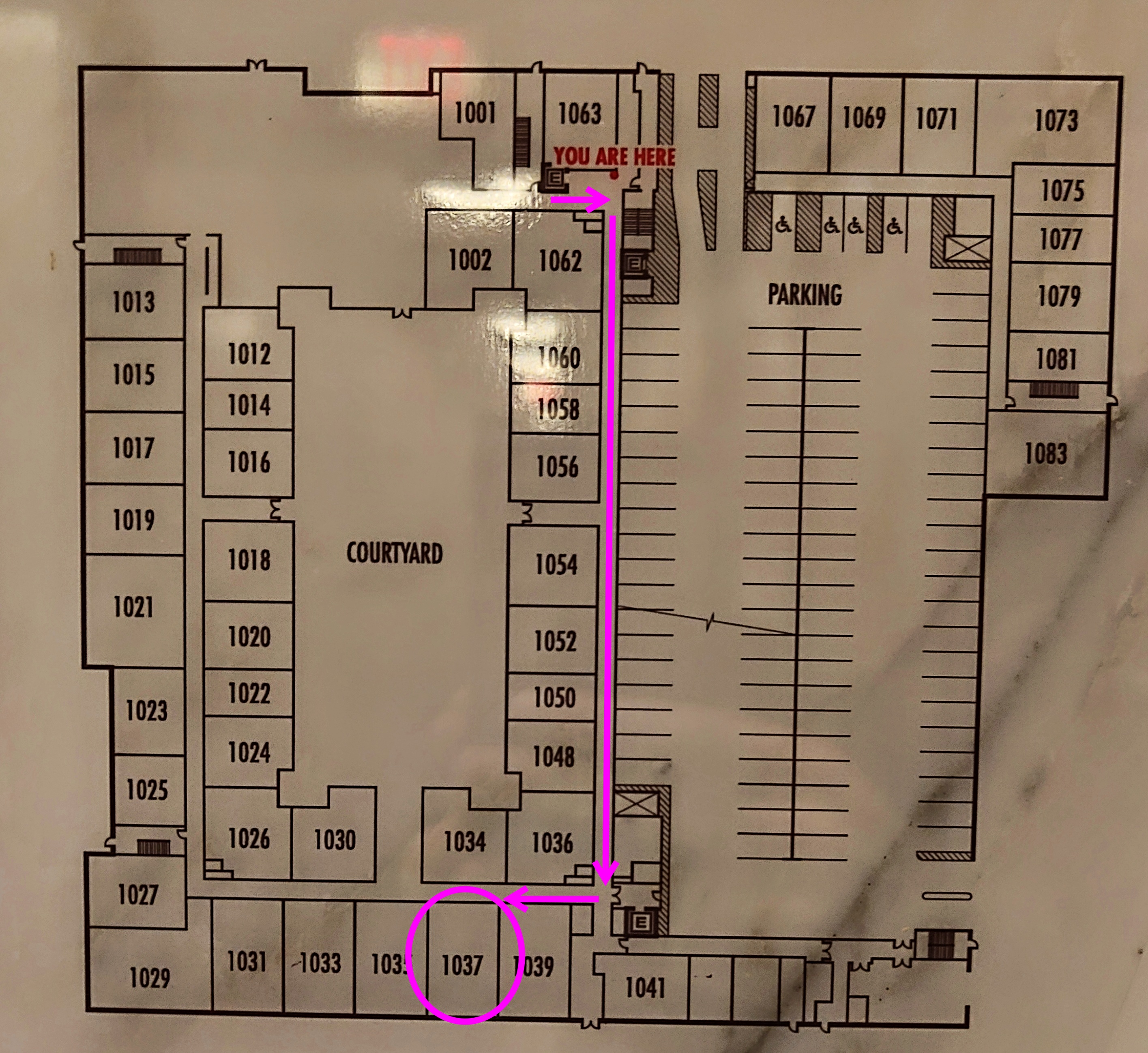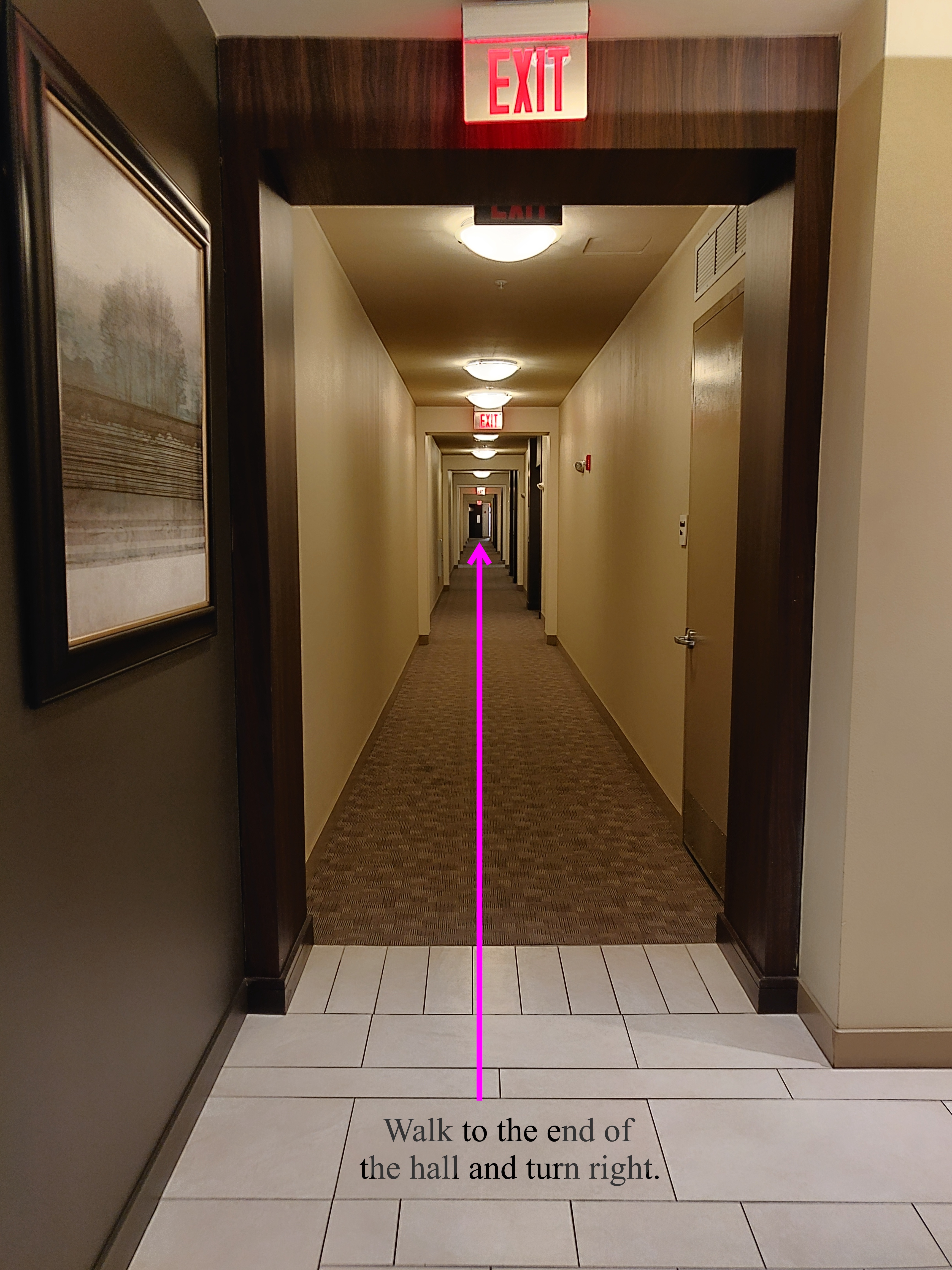 Step 4: Find Apartment #1037.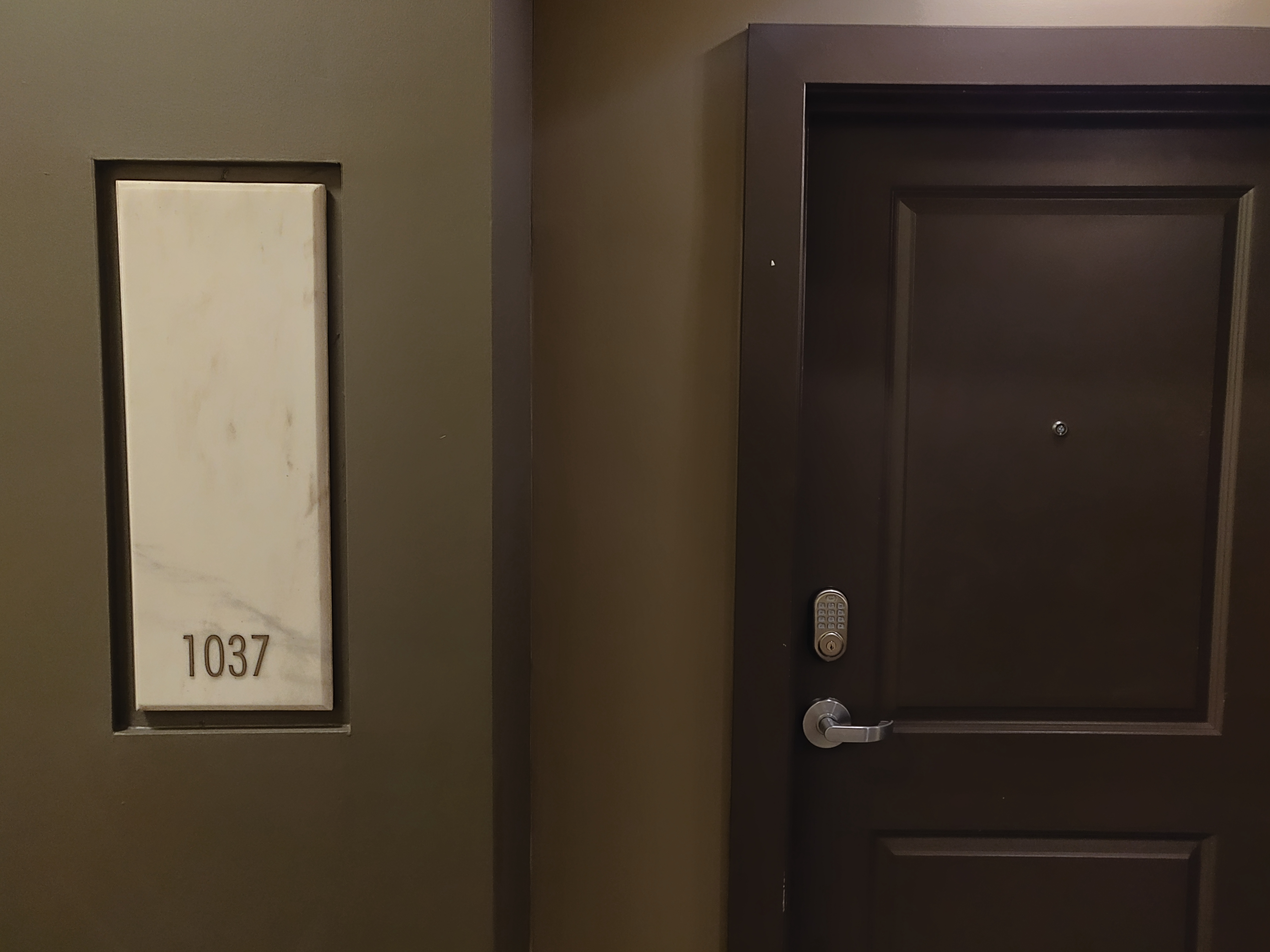 Step 5: Open your door using the last 4-digits of your phone number.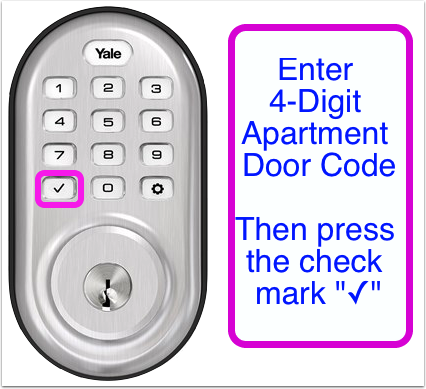 The 4-Digit Apartment Door Code is usually the last 4 digits of your phone number unless otherwise indicated by your host.
Please make sure to pull the door shut all the way.Use the same 4-digit code followed by the check mark ✓ to lock the door when exiting.
Step 6: Enjoy your stay!
---
---