Manually charge a new credit card in Guesty
Follow these steps to manually charge a new credit card in Guesty. This card should not have been previously charged in Guesty. If you want to charge a previously used card again, follow this guide.
If a guest use a new credit card, they must complete the ID verification again with that card.
Step 1: Go to the reservation and click "Financials"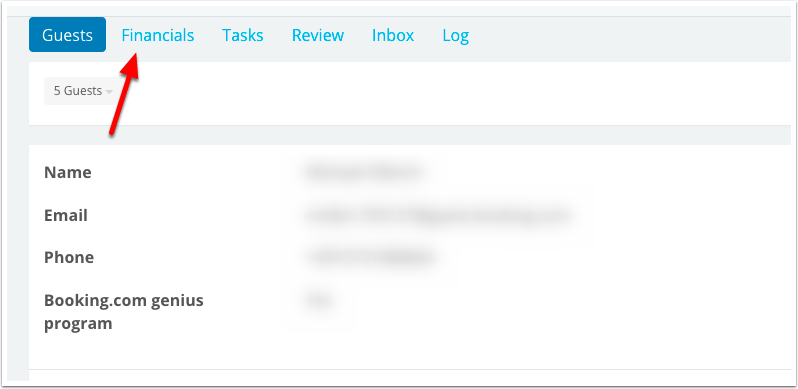 Step 2: Click "Collect a payment"
If you want to do an authorization hold for a security deposit instead, then click "Authorization Hold"

Step 3: Enter the following info
Amount of charge
First name
Last Name
Credit card number
Expiration date
CVC code (3 digits on the back of the card or 4 digits on the front for AMEX)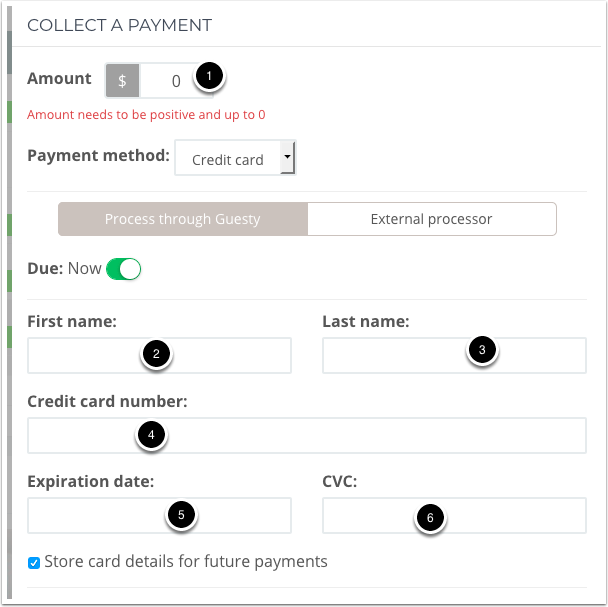 Step 4: Uncheck "Send receipt to" and click save
If the payment fails, go to Stripe and mark the payment safe and try again.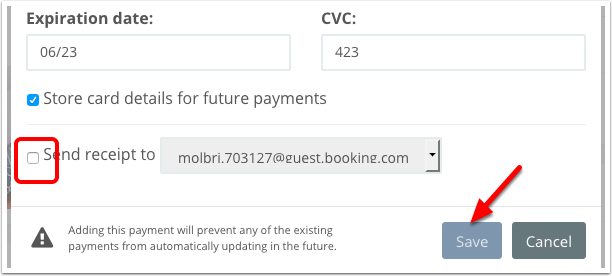 ---
---