Check-In Instructions - Astor #218
Please Read this Important Document Before Checking In
There will be 2 codes in your check-in instructions email.
The first code is the Building Door Lockbox Code.
The second code is the Apartment Door Code.
Please find these codes in your check-in instructions email before attempting to check-in.
This document shows the entire check-in procedure:
Step 1: Find the building entrance left of the Sprout's Parking Lot, enter from 7th Avenue
The entrance to the building is located at these precise coordinates:
Click here to open in google maps.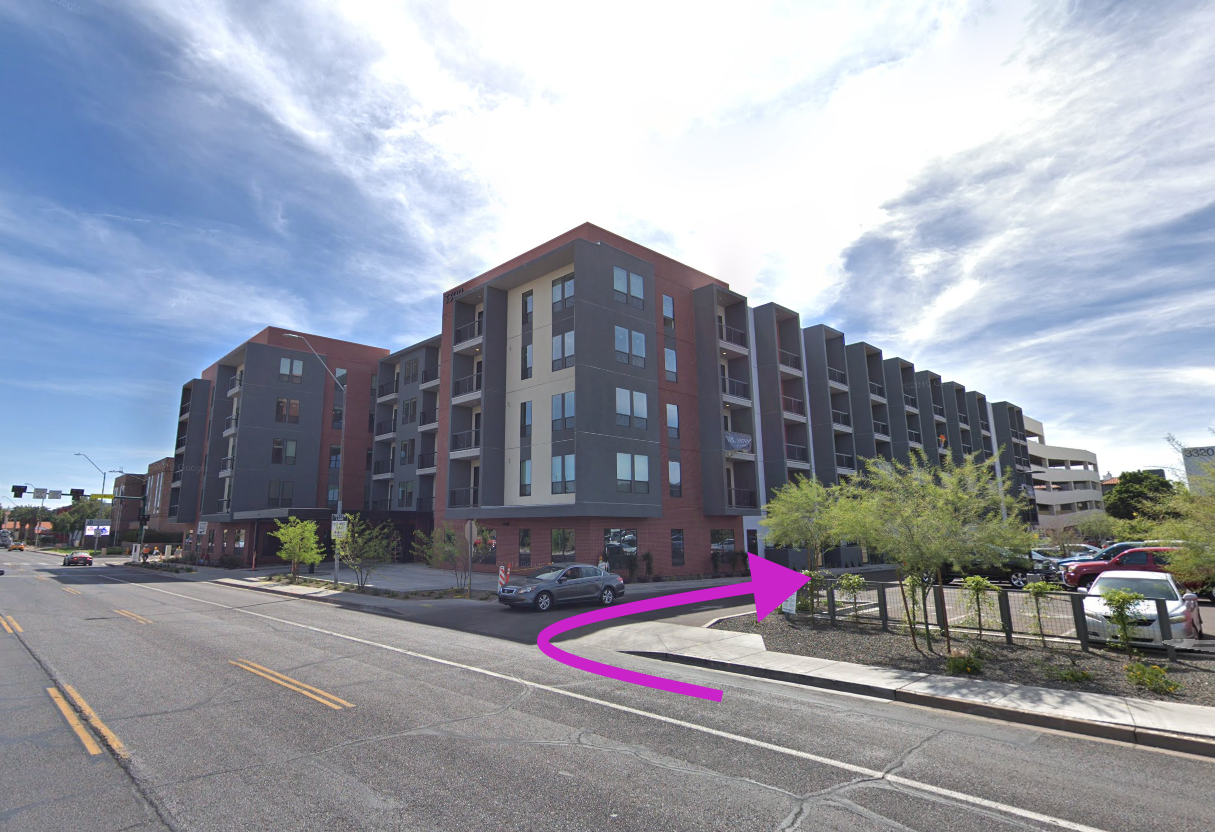 Step 2: Locate the lockboxes on the wood door in the photo below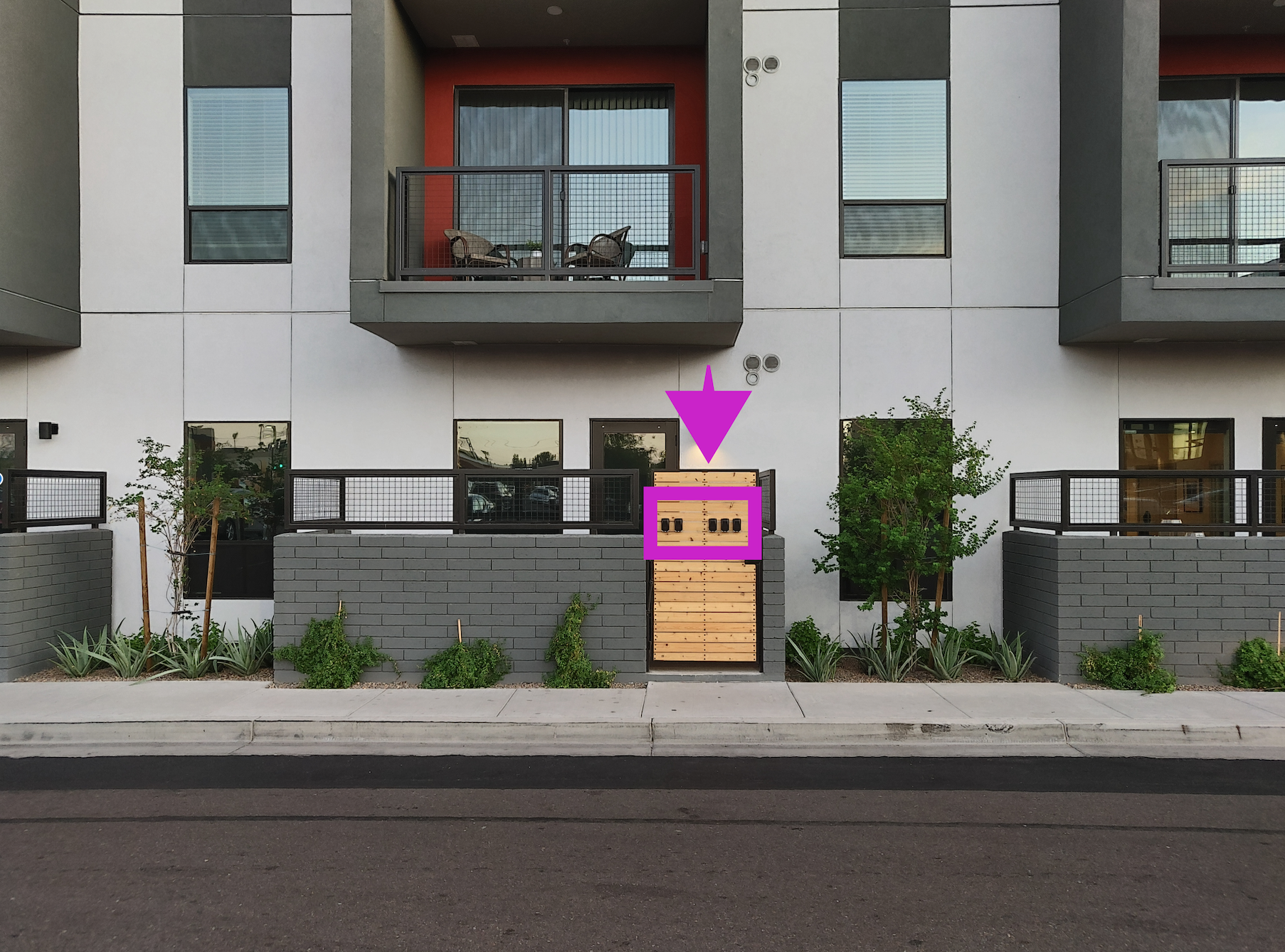 Step 3: Open the 1st lockbox from the right (in the top row) using your lockbox code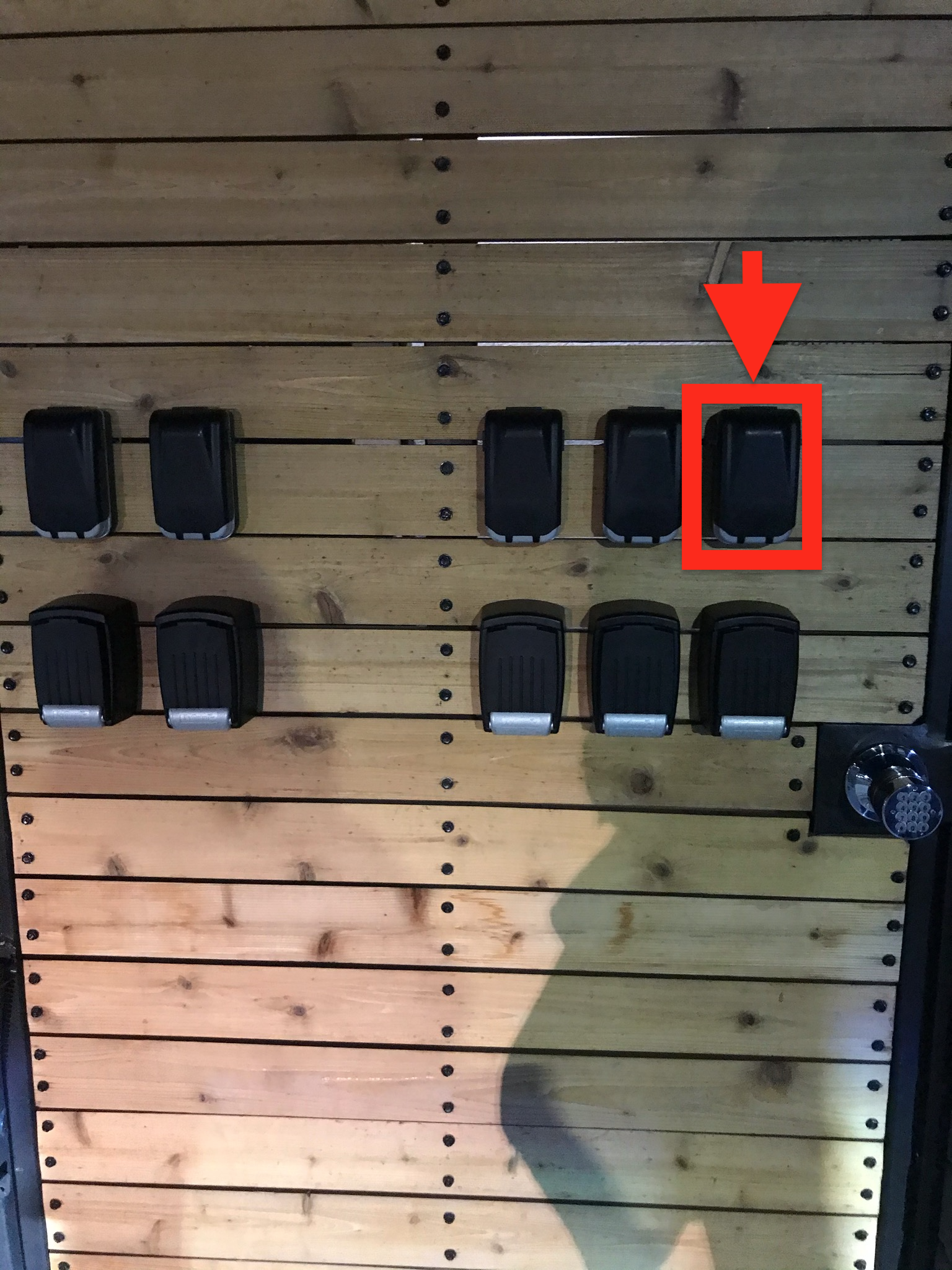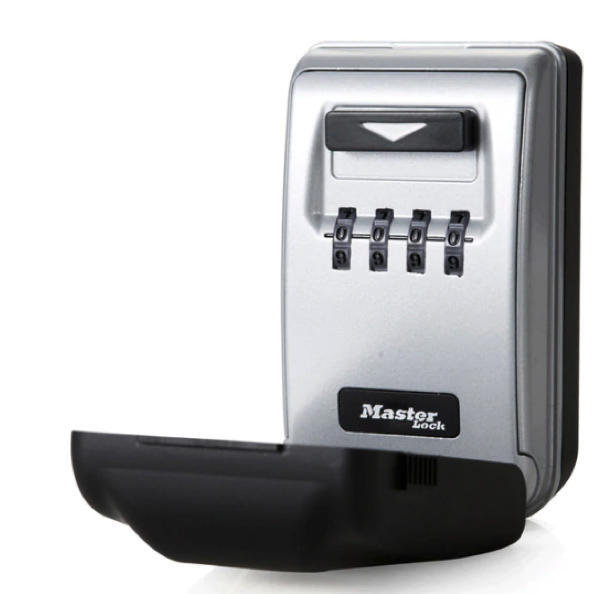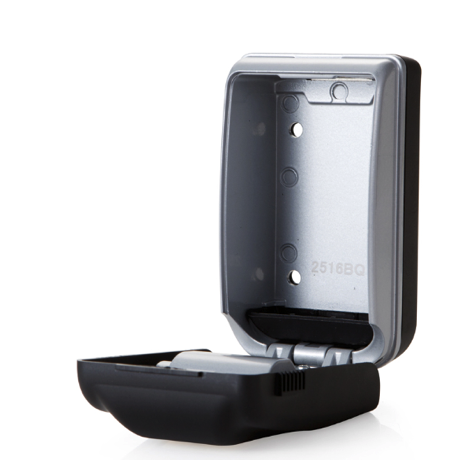 Pull the black cover toward yourself to open it.
Enter the lockbox code.
Push the button with the white arrow down (toward your feet) and pull the lockbox open.
Remove the keyfob and keep it safe with you. It is $50 to replace a lost keyfob, please keep it safe!
Close the lockbox and set the numbers all to 0000 (this will keep us safe!)
Step 4: Enter the building and find the elevator
Turn right after retrieving the keyfob and walk past 2 more wood doors.
Enter the building through the double doors using the keyfob.
Walk forward and turn left.
At the end of the hall enter through the double doors using your keyfob.
The elevator is in the lobby area.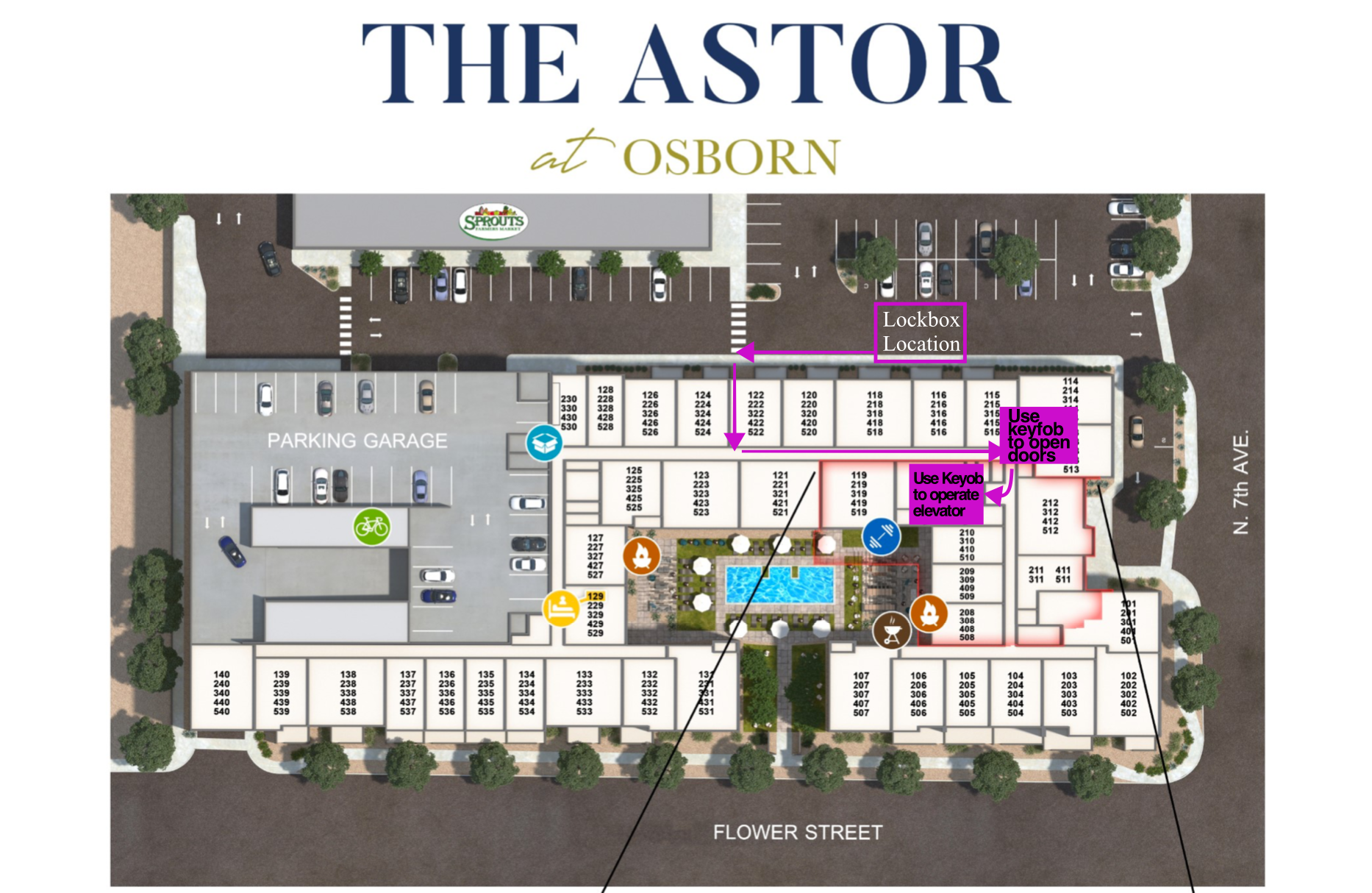 Step 5: Find the elevator.
Use the key fob to access the 2nd floor by scanning it on the right of the elevator and pressing the call button on the left side of the elevator.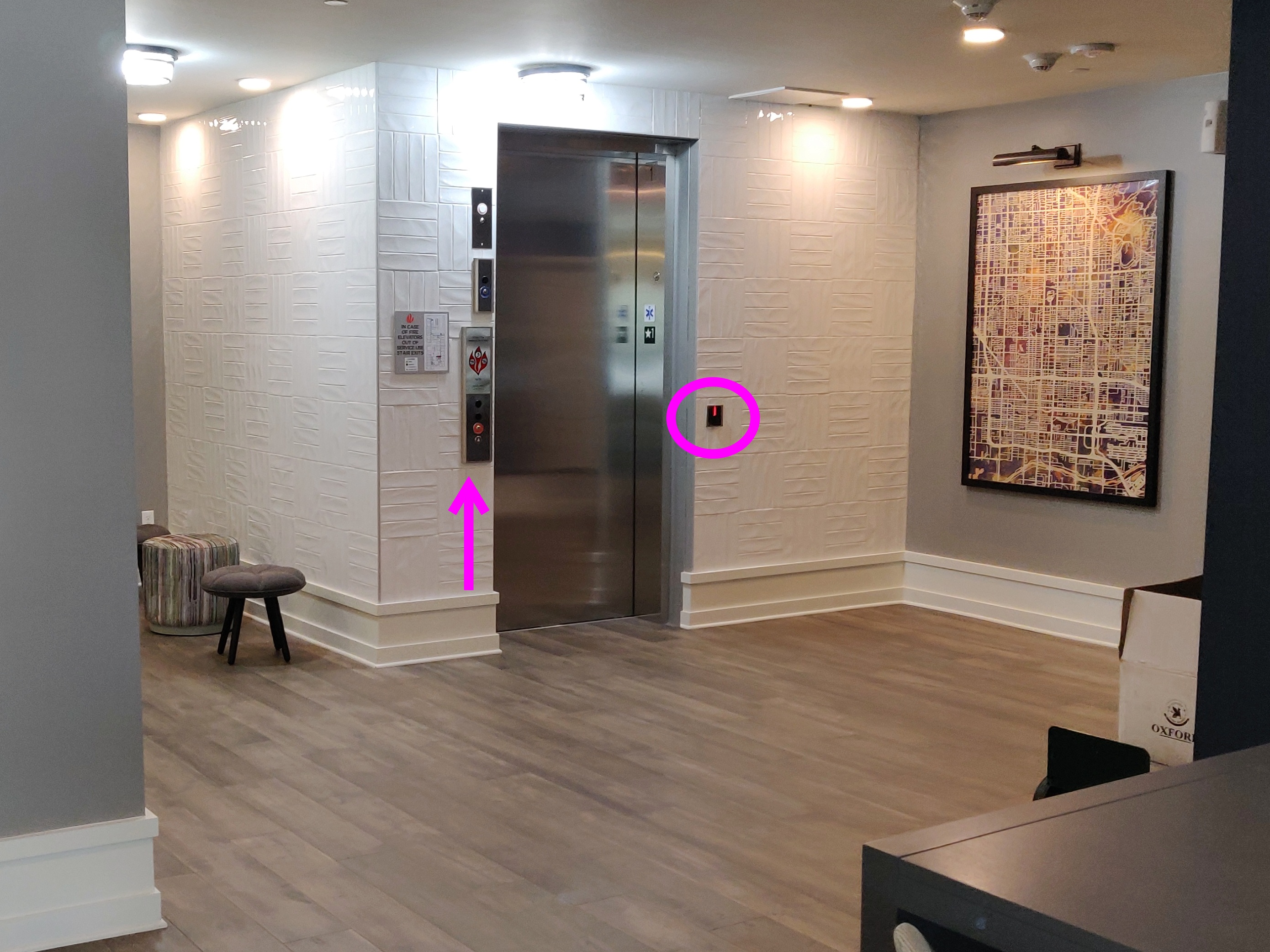 Step 6: Go up the elevator to the 2nd Floor. Exit the elevator to the left.
Find apartment 218 after exiting the elevator.
Turn left after exiting and then left again and walk down the hallway.
Your apartment will be on the right-hand side.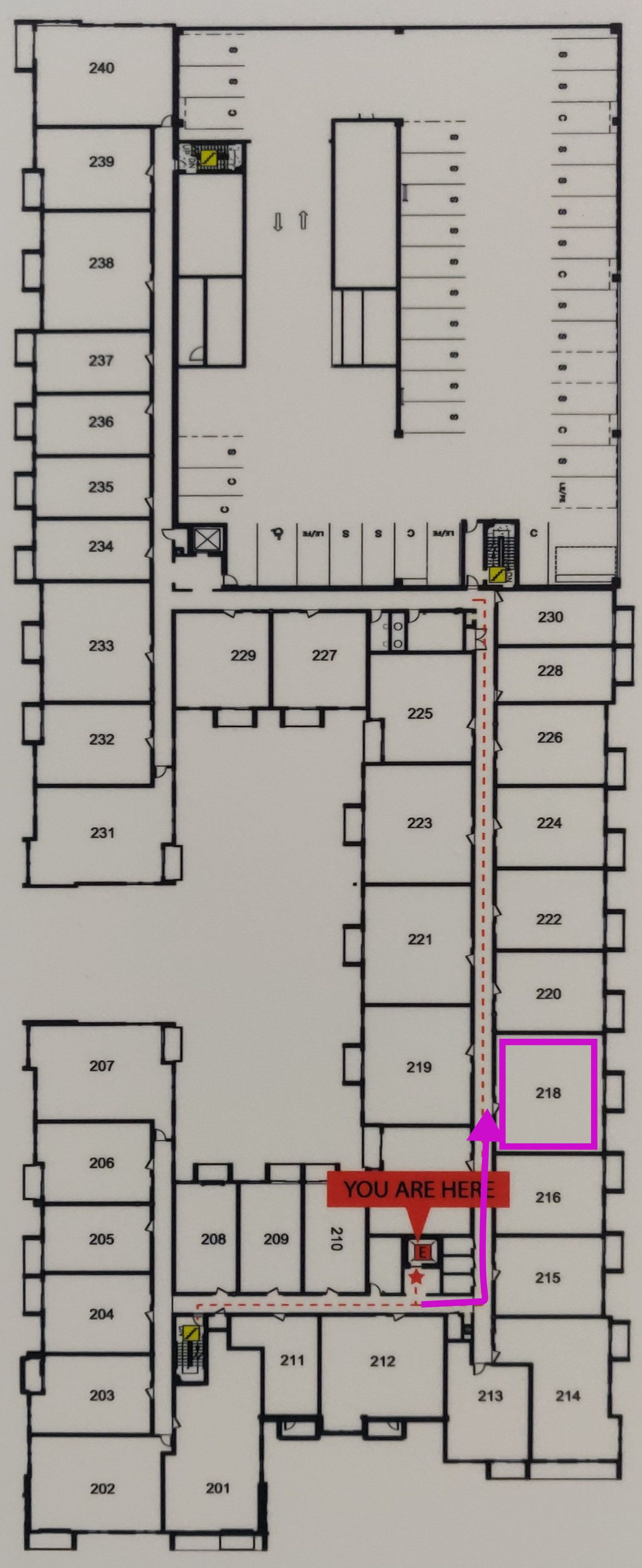 Step 7: Open door to apartment using 4-digit Apartment Door Code.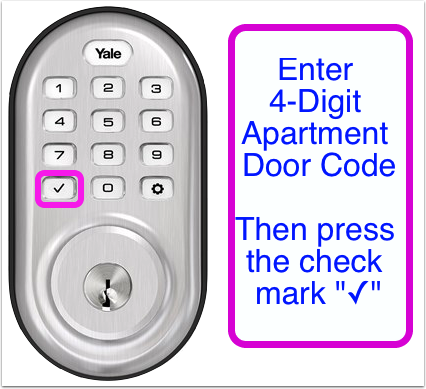 The 4-Digit Apartment Door Code is usually the last 4 digits of your phone number
Please make sure to pull the door shut all the way.Use the same 4-digit code followed by the check mark ✓ to lock the door when exiting.
Step 8: Enjoy your stay!
---
---