Create an Asana project for new onboarding units
When we onboard new units, we need to create a new onboarding project in asana for those units.
Step 1: Click on "+" button and then click on "Add Project".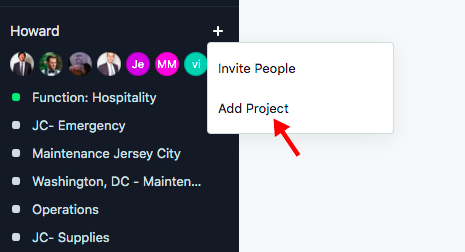 Step 2: Click on "V3- Onboarding template for new leased units".

Step 3: Add project details
Project name - Should be shortened version of address of the building. E.g. "18220 N. 68th St- onboarding"
Create - Click on "Create project"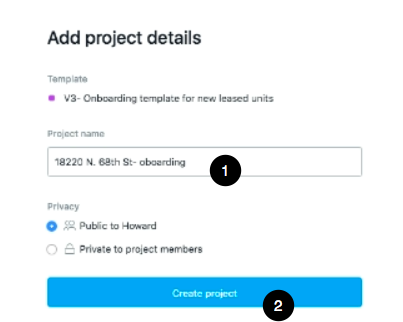 Step 4: Click on "Conversations".

Step 5: Click inside text box to start a new conversation.

Step 6: Enter information about property in new conversation.
Title - Should be "Onboarding info"
Address - Full address of the place, including city, state and zip
Units and lease start dates - List out all the units in this project along with the lease start date. Date should be first followed by unit number. E.g. "4/7- #34"
Building website - Enter the link to building website. If there is no website link, enter link to the listing from Guesty.
Enter information for below fields from Guesty.
The neighbourhood:
Getting around:
One thing to note
Post - Click on post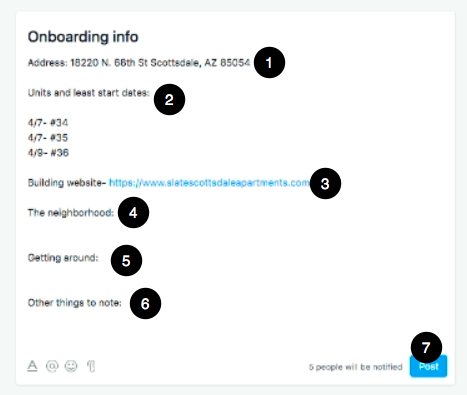 ---
---